♥ Hi guys and girls! ♥
Now, although I love reading and the world of books, I must confess that I'm not one of those people who is up to speed with all the latest book news. I rarely know what are the anticipated new releases of the season, mainly because I have so much catching up to do on older books that I'm not ready to jump on the collection of newly released babies! Too many books and not enough time to read them… sigh.
BUT, I am trying to keep on top of the book news a little bit more… sort of. I have found it a bit easier to know about YA releases thanks to the wonderful Epic Reads website*. Every month they publish an anticipated release guide for the following month. It doesn't help me with books outside this genre but I combine this with Goodreads lists to try and find out which books really catch my eye.
*FYI I'm not sponsored by Epic Reads of anything, I just really enjoy these monthly updates.
There have been quite a few interesting releases for September on my radar, so I wanted to share this with you all. I used Epic Read's September guide for my initial interest (the glorious covers caught my eye over anything else), and then I bolstered my information and excitement using Goodreads. All book cover pictures are also obtained from Goodreads.
Without further ado, here are the books I'm most intrigued about for September 2016♥:
 1.Labyrinth Lost by Zoraida Córdova- expected release 6th September 2016. [Tomorrow- eeep!]
Firstly just LOOK at this glorious cover design. I love it so much, the blue and gold tones looks so rich, it's stunning. It is a Latin American/Mexican magic-based book. Hispanic witches- YES PLEASE. ❤ I did a degree in Spanish Linguistics so I love a bit of Hispanic culture, and I really haven't read any fiction about this culture yet, even less-so when it has a magical element in it! The story is based around a Brooklyn teenage bruja (witch) who doesn't want any powers accidentally banishes her family during her Deathday celebration. She has to subsequently travel to magical 'in-between' worlds to try and get her family back, with a brujo she doesn't trust. This sounds so good and I can't wait to get my hands on it.
2. Into White by Randi Pink- expected release 13th September 2016.
I hadn't heard anything about this book until I saw the cover on Epic Reads. But oh gosh I'm excited for it! It looks super intriguing, especially as it deals with such long-standing current events such as race and discrimination. Set in the South of America the novel centers around Latoya Williams, who one of the few black girls in her school. She ends up praying for the power to change her race, and wakes up white. I am really interested to find out how Randi Pink writes about this topic; I don't know what Toya will get up to and what conclusions about herself and about race she will draw. I'm definitely going to be buying this when it comes out!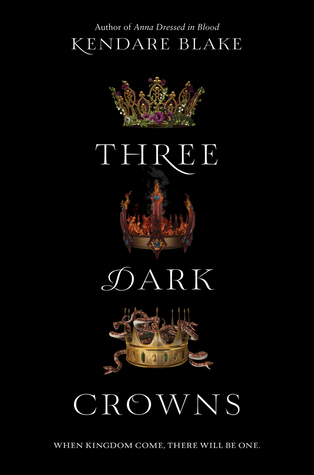 3. Three Dark Crowns by Kendare Blake- expected release 20th Sepember 2016.
I had seen some hype for this book on Twitter months ago. However, apart from the glorious cover designs though (I think there are 3 or 4) I wasn't too hyped about it. However fast-forward to today and the Goodreads synopsis actually looks really good. A set of triplets, all with different magical abilities are all vying to become queen of Fennbirn; only one of the sisters can survive. However two of the three sisters' aren't what they seem, meaning it's a fight to become heir to the throne without their secrets being exposed. I love storylines involving poison masters, castle politics and royalty, and this has a unique twist with the sisters' powers and alliances. I'm definitely considering giving this novel a shot!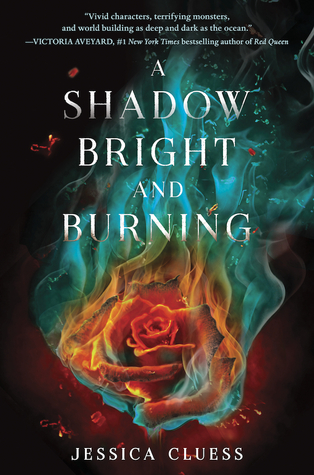 4. A Shadow Bright and Burning by Jessica Cluess- expected release 20th September 2016.
Honestly I chose this book due to its cover. I mean look at it- how beautiful are the colours and the flower design!? I'm in love. ❤
But the story does sound super interesting too. I adore urban fantasies set it Victorian London :D! Basically the novel is about a young sorceress who can burst into flames, with many believing she is the prophecised one. Yet she is not. Oh dear. While being trained as a royal sorcerer she has to continue the deception to stay alive. This sounds like such a good story and I can't wait to give this a go.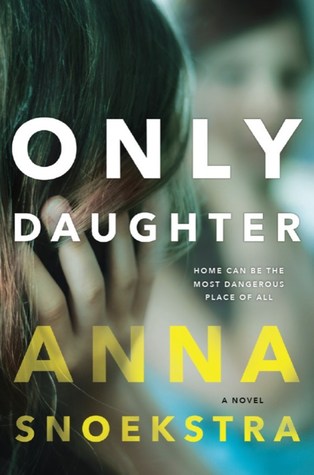 5.Only Daughter by Anna Snoekstra- expected release 20th September
So a slightly different book this time, a thriller. I do love a good thriller, but I have to make sure I don't read too much about them in case I stumble upon a spoiler that ruins the whole story.
Essentially this book is about a girl that goes missing, Rebecca Winter. 11 years later a young woman who, in a burst of desperation, suggests she is missing Rebecca. While inserting herself into Rebecca's life the woman starts to realise that all is not over and what happened to the real Rebecca may come for her too.
I already have a theory about this book, but it sounds like a real page-turner and I want to be proved wrong!
***
I couldn't cut it down to just 5, so here a few more of September's new releases that intrigued me a little (just less-so than the above 5 books)….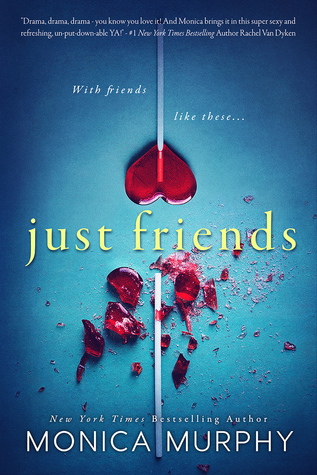 Released 6th September. Released 6th September. Released 13th  September.
Released 20th September.Released 27th September . 
***
Gosh, just look at all these gems coming out for us to enjoy! I don't actually know how many I will be able to buy straight away as I shouldn't really spend all my money, but if I happen to see on in the shops I may have to cave in…
Are there any books you guys are looking forward to this month? Let me know in the comments! ♥