Hi everyone! ♥
So I originally wanted to publish this post on the 1st November, but I've been doing late shifts at work and I really haven't had any time to write anything 😦 BUT hey ho, its still technically the first week of the month, so its still okay in my book!
Yes, October has been quite a busy month for me. I finished Inktober for the first time ever and it was really fun! I feel so accomplished that I managed to finish a drawing every day, although during the middle of the month I did have an art block so I didn't have the time or skills to do anything too creative. but I still enjoyed it- I posted all pictures on my Art Instagram but here is a picture of my favourite piece:
Ah and I got my first Blogger Award too! I know it is more like a tag than a physical award, but I felt so honoured that Jasmine took the time to think of me- thank you! My blog is still so small but it really made my day. Onwards and upwards! ♥
I also got a temp job this month! :O I'm working in the Head Office of a book chain during the Christmas period (nothing too fancy though). Its really nice to finally work in a book environment (I get discounts and free book proofs too) but it has meant that I haven't had as much time to be active with my blog and other book news- sorry! I'm hoping to get used to the routine soon because I'm planning on being a lot busier with the blog in the run-up to Christmas 🙂
Okay, enough rambling, let's get down to wrapping up this month!
****
Books I've Read
So I kept my trend of choosing 3 months for October's TBR: Fallen by Lauren Kate, To All the Boys I've Loved Before by Jenny Han and Vassa in the Night by Sarah Porter.
I knew Inktober was going to keep me busy so I didn't want to overload myself- and 3 books seemed to be just right. Also I need to apologise. I am SO behind on my book reviews, but I am planning to catch up during November for you all!
So, this month I read:

Fallen by Lauren Kate: Review TBA
So I wasn't really thrilled by this book. I was interested in finding out what the deal was between Luce and Daniel, and I liked the original premise of the story setting. But to be honest it wasn't that exciting, despite the unrealistic fact that it all seemed to take place within a couple of weeks?!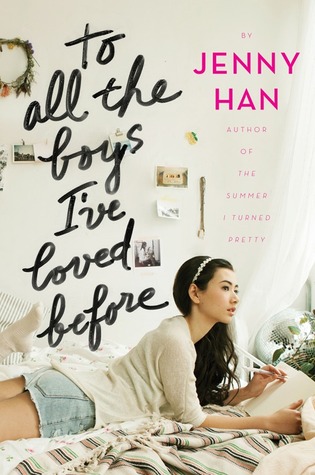 To All the Boys I've Loved Before: Review TBA
 I ADORED this book. ❤ It was so cute and fluffy, and I love how it was written. Lara Jean was such a cute, normal character, and although I could predict parts of the story really early on, I was hooked on this book. Can't wait to read more!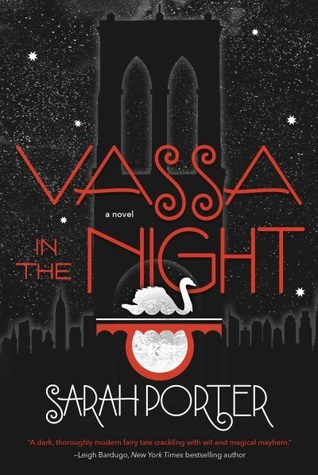 Vassa in the Night by Sarah Porter: Review TBA
I wasn't sure what I was going to make of this book, as I had heard some mixed reviews. But I thought it was good- so so confusing, but really interesting! The strangeness did interrupt the flow of the reading at times, but it was a fantastical world that reminded me SO much of Studio Ghibli films. Perfect for a non-scary Halloween read. 🙂
((Note: covers here taken from Goodreads.com))
October Blog Posts
September Wrap-Up// October TBR
My Anticipated October '16 Releases!
Fairyloot Unboxing: October 2016!!
Review: The Queen of the Tearling
Humongous Autumn 2016 Book Haul!
So I'm happy with the variety of posts I made this month- I did 8 posts in total which is my highest monthly count since I started this blog!
I am still so upset that I didn't write my review posts for October's reads during the month. I don't shelves my books until I've reviewed them so I'm going to try really hard to catch up before I start drowning in books! (although is that a bad thing?) 
November TBR
Right, down to the part I like best. What am I going to read in November? Because of work and other weekend plans keeping my busy I'm going to play it safe again with 3 books:
Nothing Tastes as Good by Claire Hennessy~ After eyeing up this book since its release earlier this year I finally bought it last month. I LOVE stories about weight issues (mainly cos I have some myself). This looks super interesting and I'm just itching to get stuck in.
Malice by John Gwynne~ I actually picked this book up in my first every book haul on this blog, and I've just been putting it off for so long for no particular reason. I thought it was about time I give this good old fantasy book a go before it lives on the TBR forever.
Metaltown by Kristen Simmons~The October Steampunk FairyLoot book! I was going to save this book for another month, but it hasn't been released very long and I've heard so many good things- I just can't wait any longer! Steampunk fantasy makes me so happy 🙂
On the side I'm also reading La espada y la llama by Mónica Peñalver. It is a Spanish book that I have been reading off-and-on for over a year to keep myself practicing the language, so I'll probably try to finish it this month too. But we'll see!
****
Okay, so that this wrap-up done! I always enjoy looking back on a month, it always makes me realise I've done a lot more than I though! Hopefully November can be just as enjoyable 🙂
Did you meet your October expectations? What are your plans for November? Let me know in the comments! ♥