Hello everyone!
I'm posting this a bit later than I planned, but I'm back with another Anticipated Releases blog post! ♥
I found this month quite hard to find new released that I am particularly pumped about, I think after October the amount of new books decreases quite a bit. That said I still have my eye on some good'uns, so let get started.
Here are the new releases I am excited about this November:
1.Timekeeper by Tara Sim~ publication day: 8th November 2016.
Honestly, I was first attracted to this book due to the first line of the Goodreads synopsis: "Two o'clock was missing". The story revolves around clockwork prodigy  Danny. While planning to free his father from a town stopped in time, he is assigned to fix a problematic clock tower. Danny continuously tries to stop the tower from being destroyed, but he also has to deal with his forbidden feelings for his clock spirit apprentice, something that risks everything he has fought to achieve. I really like the idea of clocks and time affecting the way of Victorian life, and combined with gay romance I think this book will be really interesting.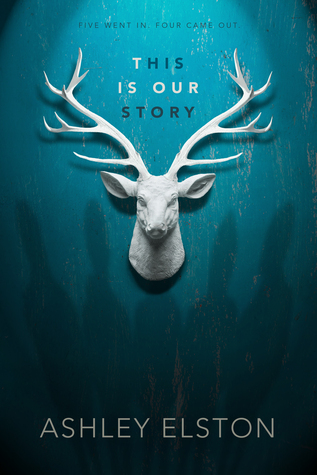 2. This Is Our Story by Ashley Elston~ publication day: 15th November 2016.
Oo, something that feels a little different for me this time: a YA mystery thriller. First of all I love this cover ❤  Essentially 5 boys went hunting, but one got shot. All the boys seem to have alibis, and its up to attorney intern Kate Marino to find out who's to blame. The fight for the truth digs up dark secrets, and with secrets comes danger. This is hard for me to categorise, I mean on one hand it looks like a typical 'whodunnit' kind of story, but thrillers really do keep you engaged, so I bet it'll still be hard to put down!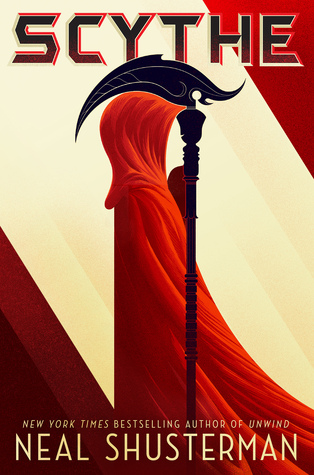 3. Scythe by Neal Shusterman~ publication day: 22nd November 2016.
I've had my eye on this book for a while, but for a long time I was undecided whether this would be really good or really cliche.
Based in a dystopian world where disease has been wiped out, the only way to die is to be randomly killed by reapers, or "Scythes". This book focuses on teens Citra and Rowan who have unfortunately been chosen to learn the ways of a Scythe. However only one can triumph: the two teens have to fight to survive as the winner has to take the losers life.
I do like the idea of learning to be reapers, and I hope it meets my expectations!
4. Shadow Fall by Audrey Grey~ publication day: 22nd November 2016.
I don't really read very much sci-fi, but this one seems really intriguing! According to Goodreads, an asteroid is going to wipe out humanity, but there are a chosen few who are managing to escape: elite Golds are watching from a space station while Silvers are hiding underground. But the Bronze class are stuck, and their only way to safety is to battle in the Shadow Trials for the few remaining places in the space station. The story follow Bronze Maia's fight for safety, dealing with old wounds, enemies and her dangerous relationship with her trial partner: a dark bastard prince. It might be a bit predictable but I'm still excited for this book!
5. The Fate of the Tearling by Erika Johansen~ publication day: 29th November 2016.
YESSSSS, I am so pumped for this book! ❤ I recently reviewed the first book in this series- The Queen of the Tearling– and I loved it. Although I'm yet to read the second book I'm still so so excited for this last book to be released! 🙂 I actually don't think the UK version is released until December 2017, but the first publication is still in November- so it counts!
The 3rd book in the series continues to follow the reign of Kelsea Glynn, but I can't give any more info as I don't want to give myself any book 2 spoilers (sorry)!

Of course someone as book-obsessed as me can't just have 5 books that I'm interested in, so here are some extra ones that caught my attention:
. Released 1st November . Released 1st November . Released 8th November  .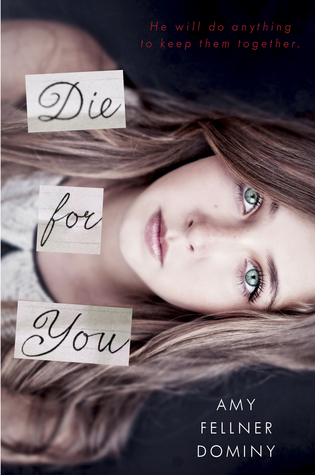 . Released 8th November . Released 15th November .
****
So, that wraps up this month's Anticipated Releases! Are there any books in this list that you are looking forward to? Or do you have any others that you are excited about? Let me know in the comments! ♥