Happy Monday everyone! I hope you have all had a lovely weekend 🙂
Monday means it's time for my regular bookish post, and I thought I would do another of my favourite entries: my anticipated releases for December!
I actually found it hard to create a list for this month; there weren't a lot of books being released in general compared to earlier in the year, and even less that I was interested in.
But I have scoured the internet and come up with a selection for you- I hope you enjoy!
So without further ado, here are the books I'm interested in seeing published this December:

1.Alterations by Stephanie Scott: publication day~ 6th December 2016
Apparently this book is a retelling of the movie Sabrina. I haven't watched it, but this new ebook release did intrigue me! It focuses around fashion-loving Amelia Blanco and her unrequited love with Ethan. Her grandma  enrolls her in a month-long fashion internship in New York, where Amelia gets to grow her self-confidence and decide her own style for her love of fashion. When she returns, she becomes friend's with Ethan's brother and ends up caught between the two boys while also deciding he future.  It is slightly different to what I would usually go for, but I am certainly interested about this release! 🙂

2. The Case Study of Vanitas by Mochizuki Jun~ publication day: 20th December 2016
You may not know this about me, but I love manga. Mochiuki's Pandora Hearts is one of my absolute faves, and when I saw she had created a new series I was super happy. I still haven't read any of the chapters of this series yet, but I saw Barns & Noble were releasing the paperback of the first volume this month, which got me excited all over again!
The book is based around vampires and curses in a steampunk Paris, which just sounds amazing ❤

3. The Dreamblood Duology by N.K. Jemsin~ publication day: 20th December 2016
I don't know whether this is cheating or not, as the books were originally published in 2012. However this duology set is due to be published this month and I hadn't heard of this series until now! I've read Jemsin's Hundred Thousand Kingdoms which at the time was so different to anything else I had read, so I'm definitely up for trying some of her other work!
This book features both The Killing Moon and The Shadowed Sun, and is about a ancient city where priests use magic of the sleeping mind to heal, soothe, and kill those judged corrupt in a state where peace is the only law.
4. Small Admissions by Amy Peoppel~ publication day: 27th December 2016
So this book looks like a nice relaxing read. Goodreads says it is for fans of Sophie Kinsella and The Nanny Diaries, which is a good sign for a feel-good read, right?
It is centered around Kate who, after one bad thing after another, is slacking in life and spends her days watching Netflix. She suddenly lands a job in the admissions department of a prestigious private school, where she meets an array of likeable and unlikeable characters. With secrets, bombshells and an "intriguing" neighbour, this novel is about getting back on your feet after life's rejections. It definitely sounds like an appealing, cuddle-up-on-the-sofa kind of book!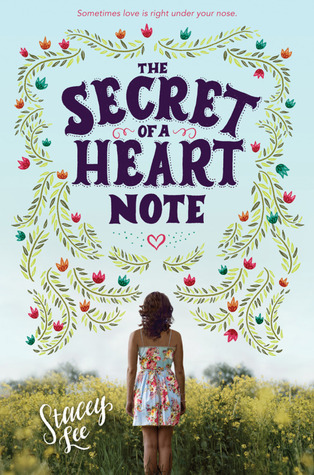 5. The Secret of a Heart Note by Stacey Lee~ publication day: 27th December 2016
Okay, I was umm-ing and ahh-ing about this book for a while, but in the end my curiosity won out. This book is about Mimosa- one of the only two aromateurs on the planet. She uses her nose to make love perfumes and other scents, but if she falls in love she will lose her talent. Mimosa dreams of living a normal high school life, and would love to get a boyfriend, but is she willing to throw away her current purpose in life for her own chance at romance?
This sounds really interesting and I definitely want to give this a go!
****
As always I can never stop at just 5 books, so here are a few more releases that caught my eye for this month:
.Released 1st December. Released 1st December. Released 6th December.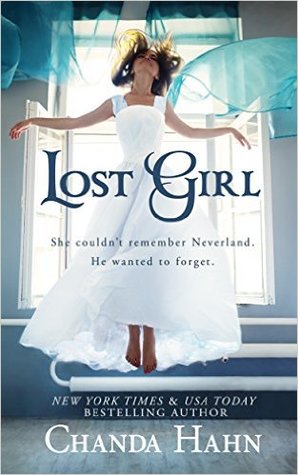 .Released 13th December . Released 13th December.
****
There we go, so here are my anticipated releases for December 2016! My last Anticipated Releases post for this year, I can't believe it.
Are there any books here that have caught your eye? Let me know in the comments! ♥