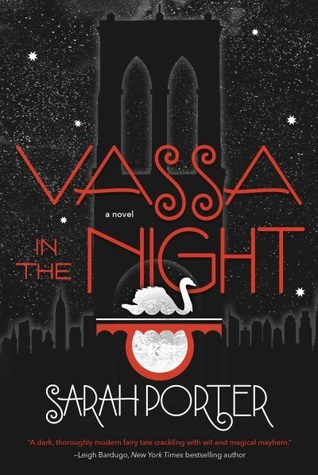 Title: Vassa in the Night
Author: Sarah Porter
Genre: YA, urban fantasy, magical realism
Pages: 296
Published: 13th October 2016 (UK)
Publisher: Tor teen
Acquired: October FairyLoot Box!
Rating: ★★★★☆
Book Blurb:: In the enchanted kingdom of Brooklyn, the fashionable people put on cute shoes, go to parties in warehouses, drink on rooftops at sunset, and tell themselves they've arrived. A whole lot of Brooklyn is like that now- but not Vassa's working-class neighbourhood. 
In Vassa's neighbourhood, where she lives with her stepmother and bickering stepsisters, one might stumble onto magic, but stumbling away again could become an issue. Babs Yagg, the owner of the local convenience store, has a policy of beheading shoplifters- and sometimes innocent shoppers as well. When Vassa's stepsister sends her out for lightbulbs in the middle of the night, she knows it could easily become a suicide mission. 
But Vassa has a bit of luck hidden in her pocket, a gift from her dead mother. Erg is a tough-talking wooden doll with sticky fingers, a bottomless stomach, and a ferocious cunning. With Erg's help, Vassa might be able to break the witch's curse and free her Brooklyn neighbourhood. But Babs won't be playing fair…
****
Okay yes, I'm super late in writing this review as I did read this book in October- sorry!
First off- I'm sorry if my review is a bit all over the place, my brain is still trying to make sense of everything that happened in this story.
Wow so this was actually an interesting book in the end! 🙂 This wouldn't ordinarily be a book I would have picked up on my own, as the idea of a talking doll companion really didn't appeal to me.
But you know what? I'm grateful to the FairyLoot boxes for expanding my horizons, as this was a lot better than I expected (even if I didn't understand what was going on half the time).
****
The blurb does explain a lot of what happens in the book. In a nutshell this is a retelling of the Russian folktale, "Vassalissa the Beautiful". In this novel the main protagonist Vassa has a magic doll that was given to her by her mother before she died. A doll who knows more than she should do, with a tendency to steal things and get Vassa into trouble! Vassa lives in Brooklyn which is suffering from a curse of darkness and long nights, though no one knows why.
After a fight with her stepsister, Vassa visits Babs Yagg (BYs) magical store to pick up some lightbulbs. Little does she know that due to some tricky circumstances Vassa will be forced to spend 3 nights working in the store to free not only herself but the curse upon the town. With Erg's help this "job" opens her eyes to a whole host of fantastically magical events; including a pangolin dressed as a lawyer, random flocks of swans in a car park, and a shop bodyguard who can only speak in dreams… (amazing!)
****
I really liked the world that Sarah Porter has created here, her imagination is superb. Although it is hard to understand at times, I do like the fact that she has incorporated magical elements into a Brooklyn neighbourhood as if it were the most normal thing in the world. I mean no one seems to question the weird creatures and goings on that appear in the town that seem to congregate near this magic supermarket.
I will admit though, the only time this bothered me was with Vassa's reactions (excluding her witty remarks to BY). I mean she takes everything that happens in her stride and just isn't that fazed by it all. Given the world she lives in it is probably to be expected, but I did expect her to be a bit more confused and concerned at her situation.
It did work with the story well, but I just didn't get a lot of emotion from Vassa, so I found it quite hard to connect with her problems. I mean even when Vassa tried to cross the shop's magical border and was punished for it in a really weird way, I felt like she was just like "oh well, that happened". If that was me I would have definitely freaked out! She really did fit well with managing the shop so, while it was super interesting, I didn't really feel bad for Vassa at all (oops).
****
I'll be honest here: at first I really didn't get on with the book as I just couldn't get to grips with all the weirdness. I mean at the back of the book there is like a school comprehension exercise if you really want to get into the reading… but I can't. The main reason I didn't take English literature to A level or university was because I was terrible at analysing texts for symbolism and things. This book is SO different with so many different things that half the time I wasn't really sure what all the hidden meanings were!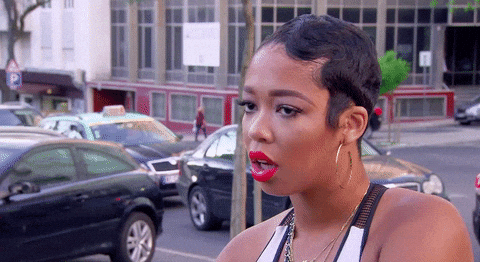 Nonetheless while reading this novel I did get used to it, and it strongly reminded me of Sprited Away and other Studio Ghibli films. I adore Studio Ghibli; and one thing they do have in common is that so many amazingly weird and unexplained things happen that I don't understand. Though when this happens in the films I tend to accept it and just enjoy the entertainment, which is what I did try to do here while reading this book.
For example, in Vassa in the Night all the fantastical events in BYs secret rooms really didn't make sense to me (such as the miniature dying dancers who decide to grow all of a sudden… what!?!?!). But once I learnt not to be logical and just accept how fantastically strange it all is, I definitely started to love this book a lot more.
In the end I got really engrossed in the book, and couldn't wait to immerse myself back in such a magical and unique setting during my work commutes. 🙂
****
Speaking of Studio Ghibli, Babs Yagg basically looked like this in my head: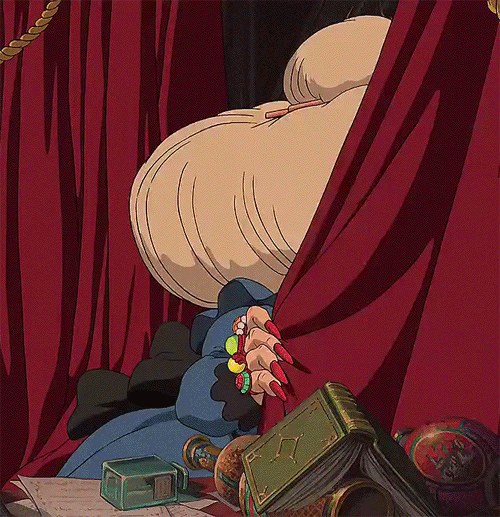 They are so similar, so I think Yubaba from Spirited Away really fits! Once my brain had made this connection, I couldn't not see her this way. In my opinion this is a good thing (especially as I love this film a lot), but apologies to Sarah Porter if this is not what you intended!
****
Generally I did enjoy the variety of characters in the book. Dexter was a predictable one for a while, or at least until the very end! I did feel for him though, despite the fact he can't speak.
The only character I did have issues with is Erg, although I'll admit I am a bit prejudiced against her. I didn't like the idea of a talking doll to begin with, so she had a hard time winning me over. Maybe that's why I couldn't imagine her as a typical fancy doll, but in my head she looked like this:
Towards the end of the book I did warm to Erg a little more and I started to care a bit, but it really bothered me how she just 'knew' everything but wasn't allowed to tell anyone. I mean, are you trying to help or not?! Most of the time she was the one who caused all of Vassa's issues, but it always felt like you never saw the full picture. Even at the very end with Erg's final task, it felt like she was pushed to doing it, although she wouldn't explain why. It did make it very confusing.
****
Okay, so I honestly have such a hard time categorising this. On one hand I reallly don't know what is going on in this book, but that is partly why I like it? I mean it is so fantastically beautiful and weird that it sticks in your head. When I first finished it I wasn't sure what to think, but now I have had some time to dwell on the story I feel it worked so so well.
I mean despite all the confusion you still get a beautiful tale of self-discovery and the search for belonging, and it was told in a new unique way that I wasn't expecting.
If you are fans of Studio Ghibli then this is definitely a must-read, and if not it is worth giving a go for a completely new experience.
Have any of you lovely people read this book? What did you think? Let me know in the comments! ♥
Rating: