Title: Malice
Author: John Gwynne
Genre: Fantasy
Pages: 628
Published: 2013 (UK)
Publisher: Tor
Acquired: Bought at my local Waterstones
Rating: ★★★★☆ [3.5]
Book Blurb:: The Banished Lands have a violent past where armies of men and giants clashed in battle. An uneasy peace reigns, but now giants stir once more, the very stones weep blood and there are sightings of gigantic wyrms. Those who can still read the signs see a prophecy realized: sorrow will darken the world, as angels and demons make it their battlefield.
Young Corban watches enviously as boys become warriors and yearns to join them, determined that he will make his family proud. It is only when everything he knows is threatened that he discovers the true costs of becoming a man.
As the Kings look to their borders, and priests beg answers from the Gods, only a chosen few know that the fate of the world will be decided between two champions, the Black Sun and the Bright Star. And with their coming will be a war to end all wars.
****
So I actually bought this book back in June, when I first started my blog. I had been putting it off for so long- for no reason mind- and I finally decided to pick it up and give the series a go. I know that this is a debut series of John Gwynne and he has actually won some awards for it, which is really impressive.
I love fantasy books; I think the ideas are so fun and exciting. But I actually don't read as many as I would like- recently I've been sticking to YA rather than adult fantasy. I always get apprehensive starting a new fantasy series as you never know if it is going to be a recycled story or whether it is something really really good. This one seems to have so much going on: gods, angels, giants, wars, clans- all set in a fantasy world. Nice. 🙂
****
So this was actually a really slow book to start. There were so many characters and points of view going on that I really didn't understand who was who, or any of the significant events, until they all met up for a meeting about 100 or so pages in. As a result it too me a long time to actually get immersed in the events and actually care about what is going on.
Actually, I've never read the books (just seen part of the TV version), but this format reminds me strongly of the Game of Thrones series. I can't really talk about the plot of this book that much as, like GoT, there are so many different storylines and little events to follow, but they are intricately linked and play their part to understand the bigger picture regarding the prophecy of the Bright Star and the Black Sun.
It's definitely not a bad narrative feature to have, but it is my first time reading a book written in this way with multiple POVs so it did take a lot of time getting used to.
****
Out of all the different point of views, I really enjoyed those from Corban and Veradis. The others were still interesting, I mean there were enough of them, but I felt that Corban and Veradis had the key plot events that really kept the story moving.
At the beginning I found Corban's story the easiest to relate to and get to grips with. I think this is partly because he is still young and learning what is going on alongside myself as a reader. He also reminded me a lot of Paolini's Eragon in his early days. Plus, I mean Corban finds Storm the wolven cub, who is gorgeous. I love that after everything that is going on she doesn't abandon Corban and follows him in the background. ❤
I also enjoyed Veradis as a character, as the majority of the time he seems fairly logical and neutral (until he gets swept up in Nathair's charm). However I had a suspicion about his Bright Star storyline with Nathair right at the very beginning, so it was so stressful seeing the small things (for example, the army tactics, Nathair's draig quest, etc) snowballing into the climax we see at the end. It was like watching something slowly going out of control yet no one else can see what is really happening!
Speaking of the Bright Star, I could tell who it was going to be straight away, although I wish the roles of the Bright Star and the Black Sun had been reversed! It would have been a lot cooler if we could focus on someone who is 'the bad guy' who doesn't even know it.
****
So I'm really on the fence with this book. Granted I haven't read a lot of traditional fantasy novels recently so I am a bit out of touch with the style of such novels, but I didn't feel the world was as immersive as I had wanted it to be. Despite the extraordinary amount of fight scenes (real or on the training ground), the giants and other creatures didn't inspire me or make me want to delve into the fantasy realms I had expected, and for some reason I just felt really detached from it all.
I also felt that it took waay too long to get the action rolling. On one hand I understand that it is the first book in the series so there has to be a lot of backstory before everything can click into place, but I mean the story doesn't really kick off until the second half of the book. There are 628 in this book, so to have about 300 just to 'set the scene' did feel a bit weird.
That said I really enjoyed the second half, it was much more engaging and there was so much action! Everything really kicked off and I couldn't wait to keep reading 🙂 Gosh the last 100 pages was just death, death and more death!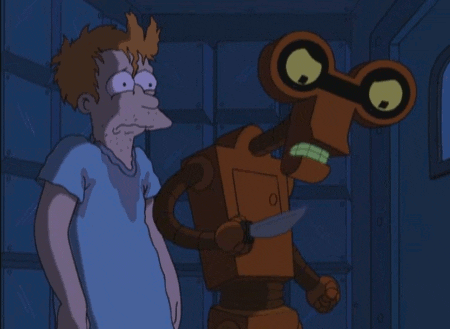 Honestly, I don't even know who is left alive to carry on the sequel! 😛
****
All in all this was a good read, much like the Game of Thrones in story style. There was a lot of background story before the plot really kicked off so I'm still a bit undecided, but I will definitely be reading the sequel to see how the story can progress and see whether this will be the perfect series for me.
Have you read this series? What did you think? Let me know in the comments! ♥
Rating: