Hello everyone! I hope your are well and having had a lovely weekend. I'm back here today with another book tag- the Beauty and the Beast tag!
Firstly, thank you to the wonderful Sammie for tagging me, this looks so fun and interesting! She actually tagged me months ago, but I've found some of the questions really difficult, so I have procrastinated until today- sorry!
Sammie is so lovely, and make sure you check out her lovely answers at her blog Bookshelves & Biros. ❤
Rules:
Thank the person who tagged you
Mention the creator → Kirsty @Kirsty and the Cat Read
Match a book to each of the songs/characters below
Tag as many people as you like
---
"Tale As Old As Time" – A popular theme, trope or setting you will never get bored of reading.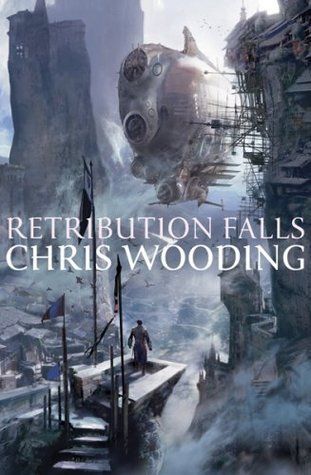 Sassy crews such as in Retribution Falls by Chris Wooding
Well this wouldn't be a favourite without a mention of the Ketty Jay series right? Of course I love this books, but at the moment I love the setting of a sassy crew of misfits. If its got witty humour, flawed character personalities and a sense of fantasy adventure, I'm ready to buy the book. This is why I have some exciting books on my TBR, including Fool's Gold, The Six of Crows, and Locke Lamora. 🙂
Belle – A book you bought for it's beautiful cover that's just as beautiful inside too.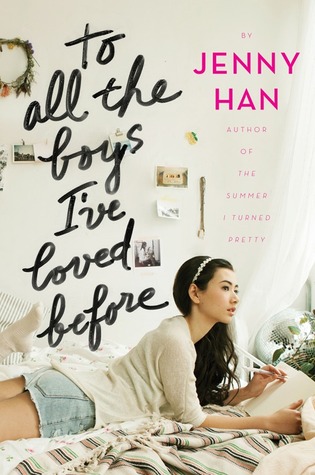 To All The Boys I've Loved Before by Jenny Han
I really love the cuteness of this cover, it looks so natural (and I basically love the model). Everything looks so clean and pretty, and of course the story inside is wonderful too. This is such a cute story, and not too cliché, and I can't stop myself just gazing at the book on my shelf ❤ You can read my review of this book here
Beast – A book you didn't expect much from but pleasantly surprised you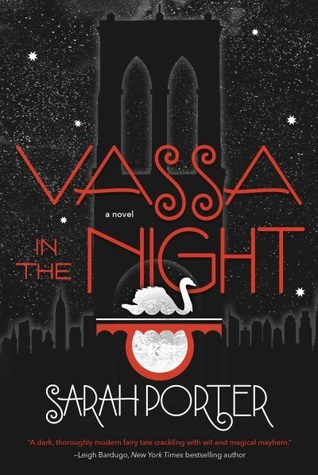 Vassa in the Night by Sarah Porter
So I have done a recent review of this book, and I was definitely surprised by what I thought when I read it! Magical talking dolls really aren't my thing, so when I saw this book in my October FairyLoot box I wasn't overly enthused about it, despite all the hype it had received on social media. However I actually enjoyed it! Parts of it really didn't make sense, but I did find myself loving the magical world, and I am really glad I gave it a go.
Gaston – A book everyone loves that you don't
City of Bones//Shadowhunter series by Cassandra Clare 
Okay so I'm being a bit stubborn here. I first read City of Bones back when it was first released. I did actually enjoy the book a lot while I was reading, until I found out the link between Clary and Jace. Once I read that part of the book I just lost interest, and I've never felt the need to pick up the rest of the series (The Infernal Devices trilogy was amazing though). I know that sooo many people love the series and I should probably give it another go, but at the moment I'm not keen on it.
Lefou – A loyal sidekick you can't help but love more than their counterpart
Othello in The Novice by Taran Matharu
So this question was hard; either the books I've read don't have a  lot of side-kicks, or I don't really pay attention to them. But I did like Othello as a character. I felt he was a better character; I mean he had mroe depth to him, he was nice, and he actually thought things through, no matter how serious the topic. Plus he's a dwarf and I accidentally keep imagining him like Gimli (who is my absolute favourite in the LOTR films). 🙂
Mrs Potts, Chip, Lumier & Cogsworth – A book that helped you through a difficult time or that taught you something valuable
Fangirl by Rainbow Rowell
I actually found this question difficult too, as I rarely seem to reflect on a book in this way (which I feel is a bit bad?). I would say that Fangirl taught me that its okay to be yourself. I mean I'm not exactly like Cath, but I her story gave me hope that one day someone will love me for me, no matter what I like or how I act 🙂 I did write a review of this book but I don't think I really reflected on it like this in the post.
"Something There" – A book or a series that you weren't into at first but picked up towards the end
Soulless by Gail Carriger
Okay, so this one is kinda cheating, because I actually enjoyed the storyline of this book throughout. What I really didn't like at the beginning was the writing style. I think it is supposed to mimic the language of the Victorian-era in which the book was set but it really didn't work for me, and it took me a long time to get used to it in the book. That said, once my brain wrapped my head around it, I did enjoy the story a lot. I still haven't read the rest of the series (I prefer the love chase over already being a couple), but I will definitely be continuing it some day!
---
Be my guest:
Sorry I don't have many people to tag 😛
Of course this isn't compulsory so don't worry if you don't want to do it. And if you aren't tagged here but fancy giving is a go- go ahead! ❤
Note: all images here are taken from Goodreads.com