Right, I've been holding back on the Christmas themes for far too long now. I mean it's already 1 week until Christmas?!!?!  WHAT.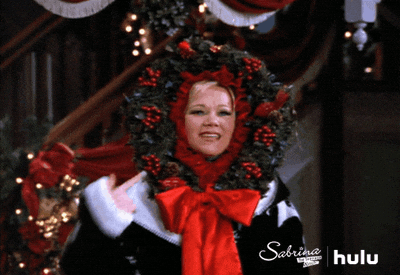 I wanted to spend some time during Blogmas to express my love for the festive season. Christmas is such a fun and happy time.
Work has meant I haven't been as festive as I would like, but I am definitely trying to claw it back in full force!
****
Christmas films are one of the best parts of the run-up to Christmas. They are always such feel-good films that never fail to make me smile and feel really festive. I'm not going to dally with this one, so here are my top 5 films:
5. Miracle on 34th Street (particularly the reboot from 1994)
This is my mum's favourite, so it's always a film we turn to when cosying up to watch a Christmas film together. It is a really cute film involving Mara Wilson and her family defending a mall santa Mr Kringle in a courtroom as he is claiming he is Santa Claus. That doesn't sound very fun but it is entertaining, and I love the really cute ending!
4. Rudolph the Red-nosed Reindeer and the Island of Misfit Toys (2001)
Okay, this was my go-to Christmas film when I was younger. Despite the horrible animation it is so FUN, and I love all the voices. I only have it on VHS so I haven't watched it in so long, but it is definitely still one of my favourite films. Despite the presence of a toy thief during Christmas, Rudolph and Hermy the elf are both unhappy with themselves, and head to the Island of Misfit toys to change themselves (and possibly get plastic surgery lol). The Misfit toy song is soooo catchy! Now I've been reminiscing I need to find a version I can watch now 😛
3. Muppet Christmas Carol
There are so many different versions of The Christmas Carol, but I really like the Muppet's version. It is a musical version, and I love all the funny elements they added into it! Gonzo is a waste of time in the film, but I really enjoyed his parts. This is always a film I look forward to during the festive season.
2. Arthur Christmas (2013?)
I was SO pumped when this came out in the cinema, as I felt there hadn't been a really new Christmas release in such a long time! And it definitely didn't disappoint. Set in England, it is the story of the Claus family, who have modernised with the a huge flying ship, a secret elf-spy team, and a vast operation of present-giving. Arthur finds out a present is missed and goes on a quest to make sure everyone has a present to open on Christmas day. ❤ It is such a good film, it makes me smile so much.
1.Elf (2003)
Right, here we go. This is THE BEST Christmas film in the whole world. I have so much love for this film, Buddy the elf is so loveable! Essentially he lives in the North Pole with elves, despite being human. Once he is told his dad is in New York and on the naughty list, he ventures into the Big Apple to find his family. I adore all of Buddy's one-liners, and everything in this film is so innocent and Christmassy. ❤ I can never get bored of this film, in fact I think it's time to give it another watch!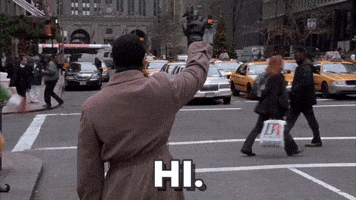 ****
So there we have it! There are so many other films I like, but these 5 are definitely my go-to films during the festive season. I know most of these are really childish, but I think that's what makes them so great (they are so innocent and wintry).
What are your favourite Christmas films? Let me know in the comments! ♥
P.S. Christmas confession… I've never watched any of the Home Alone films! >.<