Happy Monday everyone! I can't believe it's already Day 19 of Blogmas! Time is just flying by!
Monday is time for another bookish post, and today I thought I would talk about some books that have already caught my eye for next year. I'm sure there will be so many good releases next year, but these are the ones that I have been finding by chance on Goodreads, and that I have been loving the sound of 🙂
****
So first off I'll start with some upcoming sequels. Unless a book is really bad I always want to finish off a book series, and these ones in particular are no exception:
A Conjuring of Light by V.E. Schwab (Shades of Magic book 3)- due 28th February 2017
Yes, Kell, Rhy and Lila are back! ❤ I love Kell so much, and I am really intrigued to see how the relationship between all the characters develop 🙂 The idea of different Londons is so fun, and Schwab has such an entertaining narrative structure. And of course, Kell baby (need I say more?).
Always and Forever, Lara Jean by Jenny Han (To All the Boys I've Loved Before book 3)- due 2nd May 2017
So I know I haven't actually read the second book in the series yet, but I already know I'm going to want to read book 3. This series is so cute, I love how Jenny Han writes and I really want the characters to be happy! I'm getting all excited thinking about this book- and doesn't the cover look so pretty!!! 🙂
The Scarecrow Queen by Melinda Salisbury (The Sin Eater's Daughter book 3)- due 2017
Another gorgeous cover for an intriguing series, I can't help myself. ❤ I've had my ups and downs with these books so far, but I am really interested to see what is going to happen with the Sleeping Prince! The second book finished with so many questions so I'm looking forward to seeing how it is all going to tie together.
****
There are also a bunch of standalones/new books that I am SO looking forward to. Of course this is just a small selection, but here goes:
Lucian Divine by Reneé Carlino- due 9th January 2017
This might be a steamy but cheesy romance book, but I really like the premise of it? I haven't found a good angel story in a while, so I'm interested to see how this one pans out. I mean its a love story with a hot but drunk guardian angel– an exciting mix!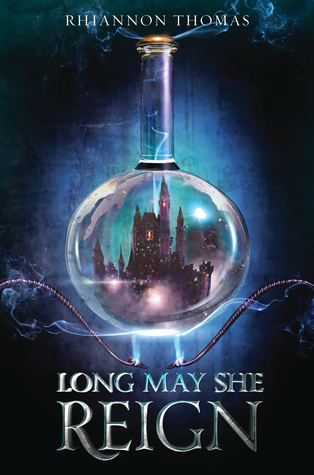 Long May She Reign by Rhiannon Thomas- due 21st February 2017
So this one is apparently similar to The Tearling series, which I have been loving at the moment. 27th in line to the throne, Freya never expected to rule, she simply wanted to research science in her laboratory. Except all of a sudden she has to survive in this dangerous world of politics when all previous successors are suddenly poisoned. She cannot trust anyone, and while uncovering the murders she must decided how far she will go to keep the crown. Definitely sounds intriguing- and I love the cover!! ❤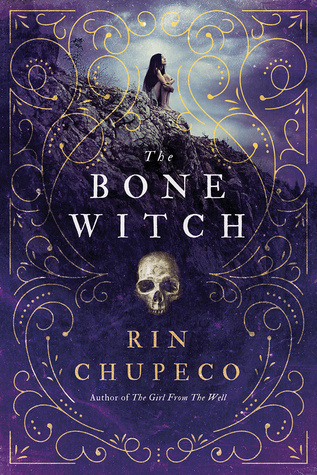 The Bone Witch by Rin Chupeco (The Bone Witch book 1)- due 7th March 2017
I was in two minds about this one, as I wasn't sure how generic this witch-in-training-in-a-different-land is going to be. But I am intrigued enough that I am looking forward to its release, and just LOOK at that gorgeous cover! I love the colour, and the detailing alone makes me want to own a copy.
Blood Rose Rebellion by Rosalyn Eves (Blood Rose Rebellion book 1)- due 28th March 2017
So this is another book about magic, royalty and blood, which seems to be all the rage at the moment. But I actually think this one looks super interesting! In a world ruled by magic, Anna's blood keeping nullifying and breaking spells, isolating her from society. Her family banish her to native Hungary, where she becomes the catalyst everyone suddenly desires. I'm excited to see how this one pans out!
Spellslinger by Sebastien de Castell (book 1 of 6?)- due 4th May 2017
Okay first off- this cover had me sold before I even found out what the book was about ❤ It is so so gorgeous! A magical duel crushes Kellen's dreams and leaves him without his magic powers. This book is about how he survives with his new way of life  while trying to break a curse and/or uncover a magical conspiracy. A fantasy-come-western is new to me, and I am SO excited.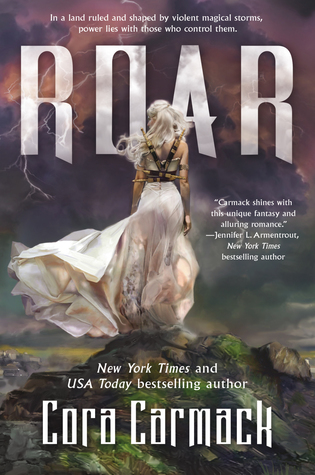 Roar by Cora Carmack (Stealing Storm book 1)- due 13th June 2017
I don't know how I feel about the cover design yet, but oh gosh this story sounds so unique? I mean a female protagonist chasing a magic storm to avoid arranged marriage and keep her position as queen? I'm in.
****
So there we have it- just a few of the books I'm excited for in 2017! I need money, stat! 😛
Are you guys looking forward to any of these? Have I missed any amazing books off this list? Let me know in the comments! 
[[Note: all cover images are from Goodreads]]