Hello everyone, how are you all? ♥
So I'm continuing where I left off last year and kicking of 2017 with an anticipated releases post! I love doing this kinds of posts, as it gets me up-to-speed with the book world and find out what gems those brilliant authors have been cooking up 🙂 I don't get to check Twitter as much as I would like, so these posts are the only way I can get my bookish fix each month (at the moment anyway).
So without further ado, here are the books I'm most looking forward to this January!
Note: all covers here are taken from Goodreads.com

1. Lucian Divine by Renée Carlino~ publication day: 9th January 2017.
Okay yes, so if you were watching me during Blogmas, you will know that I had already picked this book out as an anticipated release in 2017. I'm not a fan of overly raunchy books, so this one might be a bit steamy, but I am really intrigued with the storyline. I have been craving a good angel read for a long time, and I love the idea of a drunk guardian angel just getting in the way. It has definitely caught my eye!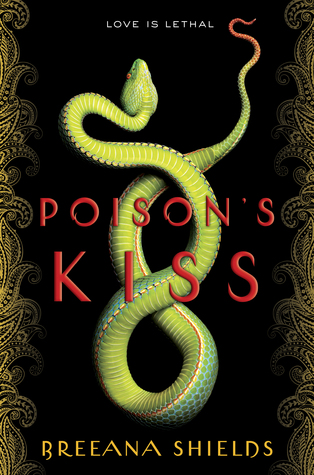 2. Poison's Kiss by Breeana Shields~ publication day: 10th January 2017.
For some reason I love stories involving poison?!? I still haven't read one that is truly amazing, but if there is poison involved I am ready. This book is no exception. It follows the story of Marinda the vishakanya– a girl laced with poison who kills anyone she kisses. She does the Raja's bidding as his personal assassin. However, when she has to kill someone she loves, she begins to question her love, which is a dangerous game to play when you are an assassin. I really don't like the cover (red text on a pale green snake? Ew), but I am really excited to get my hands on this book.
3. Carve the Mark Veronica Roth~ publication day: 17th January 2017.
So I was unsure about this book for so long, but I decided to put this into my anticipated releases list because my curiousity won out. I'm unsure whether it is 100% my thing or not, and I can see that there is a possibility for the writing to be a bit cliché. However, I am really intrigued to see how the protagonists get on with having a gift that causes more vulnerabilities that strength (the sadistic part of me that likes MCs getting hurt is smiling okay?). And I love the colour scheme! 🙂
4. Crossroads of Canopy by Thoraiya Dyer~ publication day: 31st January 2017.
Oo, this one looks really interesting? It involves a series of kingdoms joined to form the forest canopy, and rules by gods. These kingdoms are for the best of the best, while the rest are slaves and struggle below on the forest floor. However, when gods and goddesses die, they are reincarnated in human bodies. Unar is chosen to serve in the Canopy, but when a god dies she decided to venture below the canopy to find the reincarnated baby. Finding secrets and whispers of a revolution, this books sounds super intriguing, and I can't wait to give it a go!
5. Crown of Lies by Pepper Winters~ publication day: 31st January 2017.
First of all, this cover is just gorgeous ❤ This looks so dark, it really intrigued me! The story is set around Noelle, who is rich and has a fairy-tale life. However she meets 2 men: one she falls in love with, and another who terrifies her, yet her father approves of. The books seems to be a (sexually) dark tale filled with lies, manipulation and seduction, and I am super interested to see how this turns out. I'm interested to see how Noelle changes. I've never read any of Pepper Winters' stuff before, but I am keen to get my hands on this one!
****
As always, I can't just choose 5 new books for January, so I have found a few more that tickle my fancy:
. Released 4th January . Released 10th January . Released 10th January .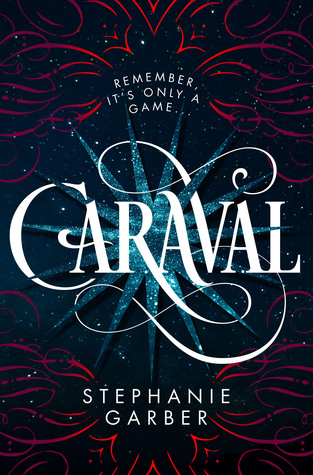 . Released 12th January . Released 31st January .
****
So there we go! These are the books I'm looking forward to this month 🙂 There I some I like more than others, but I really enjoy seeing what new releases to look out for!
Are any of you looking forward to these books? Are there any others you are excited for this January? Let me know in the comments! ♥