Hello everyone!
I can't believe the first month of 2017 is already over! January is always a weird month- it feels like it lasted forever, yet I can't believe that it's finished?!
In terms of my resolutions… honestly they aren't going too well (weight-loss is way too hard). However, I feel I have been super productive with my reading!!
Without further ado, let's just get stuck into my bookblog summary of this month:
****
Book's I've Read
So, in my January TBR blog post I set myself a target of 4 books: Redeemed by P.C. and Kristin Cast, Simon Vs. the Homo Sapiens Agenda by Becky Albertalli, Red Rising by Pierce Brown and Caraval by Stephanie Garber.
This month I read:

Redeemed by P.C & Kristin Cast~ ★★★☆☆ 
So after following this series for years and years (I mean at least 8?) I finally read the final chapter. The House of Night series is always my guilty pleasure. I really don't like the writing or the tone of the books, but I am always interested to find out what happens! I'm glad to see the series finally resolved 🙂 I didn't blog about it, but you can see a Goodreads review here

Simon Vs the Homo Sapiens Agenda by Becky Albertalli~ ★★★★☆ 
Wow this was such a cute read! This one made me so happy. It had a really easy plot, but it worked so so well with the coming of age and development of his sexuality. I loved the characters and the way Blue and Jacque got on/met was the most adorable thing. Definitely meets the hype!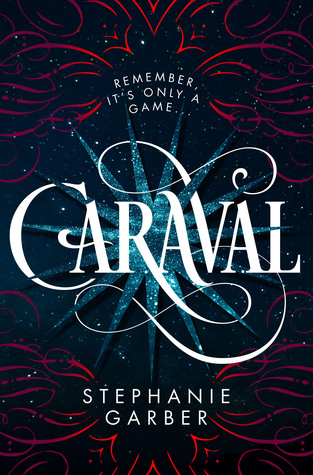 Caraval by Stephanie Garber~ ★★★★☆ 
I was lucky to get my hands on a proof copy of this book, and I enjoyed it so much more than I thought I would! There were so many twists and turns, every time I thought I got an event or character figured out it would suddenly change so I was just as lost as before (in a good way)! I was pleasantly surprised, and I am so glad I decided to give this debut a go 🙂

Red Rising by Pierce Brown~ ★★★★★ [4.5]
So I loved this book a lot more than I thought I would! It has a very similar vibe to The Hunger Games, but with a lot more testosterone, blood and death. It worked really well and, although the writing wasn't always my favourite, I was 100% hooked to Darrow's story and the world he lives in. A really interesting read!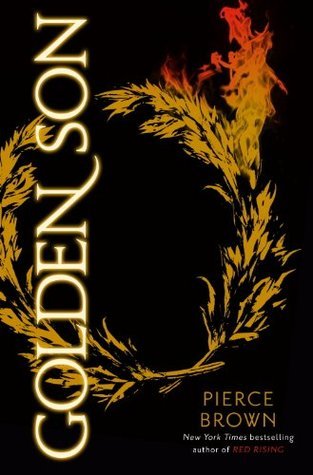 I am currently reading Morning Son by Pierce Brown. After reading Red Rising I was really addicted to the world and Darrow's story, so I couldn't stop myself from buying the rest of the series and picking up book two. I'm about 70% (?) in to this book, so I should be whizzing through this soon!
****
I'm really happy with my progress this month. I usually give myself a target of 3 books a month, but due to my Goodreads Challenge of (60) books I'm trying to do 4 or more instead. I'm surprised at how quickly I whizzed through some of these books, but happy with what I read! It would have been even better if I had finished Morning Son before the month was up to make 5 books for January 😛 Never mind!
January Blog Posts
Welcome 2017! New Year Resolutions and January TBR
January 2017 Anticipated Releases!
January Haul Part 1: Amazon treasures
Review: Simon Vs the Homo Sapiens Agenda
Childhood books I wish I still owned
Huge January Book Haul 2-Bookstore Discounts
I really tried to keep up-to-date with my book reviews this month, and I managed to get everything in on time! Let's hope that continues- reviews really aren't fun when you have a backlog to get through.
I also want to try and do a bigger variety of posts soon as well; I feel like every month I have quite a few posts that are always the same? Let me know what you think of my post topics, I don't want everyone to get bored!
February TBR
Okay, so as I did so well in January I'm going to keep being ambitious and have 4-5 books in my TBR. So I'm planning on finishing Morning Son, and then for the rest of February I'm planning on reading…..
Rising Star

by Pierce Brown~ So at the rate I'm getting through this trilogy, it's pretty much guaranteed that I'll need to finish the series off this month. As a result it's going straight to the top of my February TBR. These books are so gripping, I can't wait to see what is going to happen next!
Poison Study by Maria Snyder~ I have been interested in reading this book for so long. I always love the idea of having poison play a part in royal stores (other than simple assassinations), so the fact that the protagonist has to risk poison every day by being a food taster is really intriguing! I'm hoping this book and the series lives up to my expectations!
The Lies of Locke Lamora by Scott Lynch~ I couldn't decide whether I wanted to read this or not. On one hand I think this book is exactly up my street, very similar to my fave Chris Wooding. It is about a sassy thief that certainly doesn't live up to his name- my favourite kind of guy. I have so much love for it already without even reading it, but at the same time I don't know if I'm feeling this book for February? I do want to read it while they still have copies of the rest of the series in the bookstore, so we'll see if I get round to this book 😛
The Winner's Curse by Marie Rutkoski~ Okay, this cover has been begging me to pick this up, so I'm caving for February. It is so beautiful, and I'm hoping the story is just as good. Rather than getting married or joining the military, Kestrel buys the slave Arin, which causes a whole host of problems and secrets. I do like a plotline with lies, danger and the power of words in an elite society, and I'm hoping the romance element isn't too cheesy!
****
So that's a wrap! I'm quite happy with my blog this month, and I hope that February is just as good! I don't have any major plans yet for February, but at the very least I hope I enjoy the reading! #bookworm
Did you guys have a good January? What are you plans/TBR lists for February? Let me know in the comments!