Hello again everyone! I hope you're all doing wonderfully~
So I'm back with one of my favourite kind of posts- Anticipated Releases! ❤ I really enjoy trying to keep up-to-date with the book news and see what books are being released this month. Even if I can't buy them all, I really love seeing what's out there, and often I find things I wouldn't usually have discovered!
I've been having a look online (mainly the almighty Goodreads), and here are the books I'm most looking forward to this February….
Note: all covers here are taken from Goodreads.com

1. Wintersong by S. Jae-Jones~ publication day: 7th February 2017.
I've actually been umm-ing and ahh-ing about this book for a while now, but it has been catching my eye a lot so it deserves to be on this list. It is supposed to be a retelling of the film Labryinth, which I think is super interesting. I haven't watched the film itself, but the idea of a Goblin King sounds intriguing, so I definitely want to give it a go!

2. Traveler by L.E. DeLano~ publication day: 7th February 2017.
First of all I really like this cover- the blue tones are really nice and it makes the book seem so so magical. It is about a girl who find out she and her friend are time travellers, except in every reality Jessa dies. Her friend Finn is determined to make sure she doesn't die this time, but will he succeed? It might be a bit cliché, but I am still really interested in this book!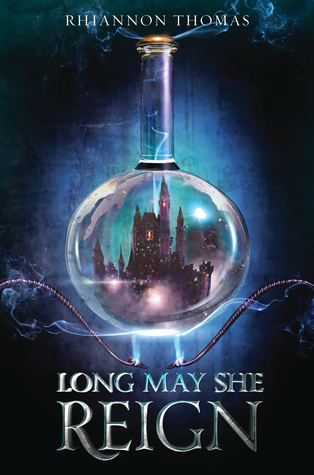 3. Long May She Reign by Rhiannon Thomas~ publication day: 21st February 2017.
Another beautiful cover here ❤ I featured this book during Blogmas in my 2017 anticipated releases post, and I am still excited for its release. It is about a science-loving girl who is 23rd in line for the throne, but is thrust into the limelight when all those before her are mysteriously poisoned. With coping as an important figure, as well as the nastiness of politics and imminent death, it has been likened to Queen of the Tearling (which I loved). I am super excited to see how Thomas gets on with this novel! 🙂
4. A Conjuring of Light by V.E. Schwab~ publication day: 21st/28th February 2017.
Okay, according to Goodreads, there are two release dates for this book? But the UK Titan Books paperback is showing the 28th February 2017, so that's the one I'll be on the look out for. This is the third installment of the Schwab's amazing Shades of Magic series, and I am so pumped for this book. I love Kell so so much, and I've also been loving Rhy and Alucard recently too <3. I've purposely not read anything about this book, so I don't know what it'll be about. But I am really excited to get back into this series! ❤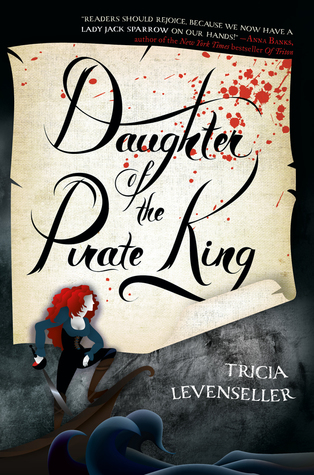 5. Daughter of a Pirate King by Tricia Levenseller~ publication day: 28th February 2017.
I've heard a lot of good things about this one, and a lot of bloggers have highlighted this book; mainly because of badass female pirates? 🙂 Essentially 17-year-old pirate captain Alosa intentionally gets captured on an enemy ship to find an ancient treasure map. However, she has to get past the clever (and attractive) first mate of the enemy crew, which isn't always easy. This sounds really fun, and I'm definitely warming up to it 🙂
****
Of course, there are always more than 5 books, and February is no exception! There were loads of interesting books this month, so here are 5 more than caught my eye….
. Released 7th February . Released 7th February . Released 14th February .
. Released 21st February . Released 21st February .
****
So for some reason, February seems to be all about those blue-black covers 🙂 I mean I'm not going to complain, I love blue; I just thought it was funny to see so many similar colours and cover designs. Gosh there are so many nice books being released this month- stop tempting me!
I'll definitely be buying A Conjuring of Light, and maybe Long May She Reign? I'll have to see if any of the other books tempt me, otherwise I'll just have to settle for longingly staring at their covers instead.
Do any of these books tempt you this February? Are you looking forward to any other books this month? Let me know in the comments!