Title: Poison Study
Author: Maria V. Snyder
Genre: YA, fantasy, magic
Pages: 409
Published: 2005 (this edition published in 2015)
Publisher: Mira INK
Format: Paperback
Acquired: Bought at local bookstore
Rating: ★★★★☆
Book Blurb:: How much is your life worth?
In the territory of Ixia control is maintained through the Code of Behaviour forbidding the practice of magic, but danger lurks in mysterious places…
Imprisoned for murder, Yelena Zaltana's punishment is death, unless she accepts the position of the Commander of Ixia's food taster… and risks assassination from poison daily.
In a world where magic equals death and freedom is for the lucky few, the battle for Yelena's life has just begun.
****
I've been dying to read this book since last Autumn, but for some reason I've been putting it off…. until now! I am always ready to try stories about poisons, for some reason I find it such an interesting topic to read about in fiction. I'm quite fussy about whether a plot like this meets my expectations, but I have to say I thoroughly enjoyed Poison Study.
This is the first book in the Chronicles of Ixia book series, and it centres around Yelena Zaltana. Yelena is due to be hanged for murdering the son of the General who owned her orphanage. However, she is given another chance at life by Valek, the Commander's chief of security. She is given the role of the Commander's food taster, testing every meal for poison. Despite this new start the job doesn't give her the freedom she craves, as she is poisoned every day with Butterfly's Dust. Without the antidote Valek provides every morning, she will die.
With magic, betrayal, enemy plots and of course, poison, Yelena must learn how to survive in a castle where death can be just around the corner.
****
This book was thoroughly enjoyable- I was pleasantly surprised! The story flowed so so easily, and I just couldn't put it down. The idea of a food taster being purposefully exposed to poison is really interesting to me, and I loved the idea of Yelena being forced to endure Butterfly's Dust to stay alive. The whole aspect of the poison in this book was a little bit different to how I imagined (I'm a bit sadistic so I thought there would be a lot more pain involved with poison tasting). Surprisingly the mention of poisons almost disappeared towards the second-half of the book. However Poison Study was still right up my street. I really enjoyed the way the world and how the story was laid out; it was an easy read but it still had lots of plans and mysteries to keep me engaged. I was hooked.
I did predict some of the part of the story (especially with Yelena's issue with Butterfly's Dust and Rand), but it didn't spoil too much for me and I was eager to read more. I honestly still haven't worked out what it is that I loved so much about this book, but it just gave me such an excited feeling in my stomach– that's how I know I like something 🙂
There is also some romance in the book, but thankfully it isn't too much of an insta-love story. It did develop slowly which was nice, although if I am going to be incompletely honest it really didn't add much to the plot. I didn't think it was necessary considering what goes on throughout the book, and it may have worked just as well if it was a simple crush, or even a mutual appreciation rather than full-on romance. Don't get me wrong- I do like both characters involved, it just didn't feel like the love-element contributed much at all.
I was also a bit disappointed in the ending. It felt a bit too rushed to me, and I would have liked a bit more tension or development. Although it was really cute to read towards the end, it felt a bit too clean; everything was wrapped up too neatly for me. It almost felt as if this was a standalone. I love the world and the characters so I definitely want to continue, but the way this first book ended it didn't leave me with a need to find out what happens?
****
In terms of the main characters, Yelena was amazing. She is cheeky, strong and daring, despite everything that has happened to her. I loved her witty remarks, and she wasn't afraid to think outside the box to get what she wanted. She seemed really likeable throughout the story, but it was convenient how most people ended up supporting her despite her situation, and that she could remember everything she was taught really easily. I mean, she learned all the different poison taste theory in a day, and never made any mistakes!?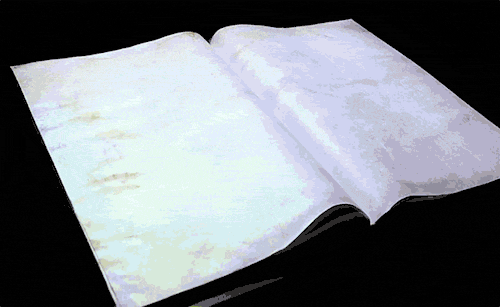 That said, she definitely didn't bore me- she accepted her punishments and I liked how she would try to solve her own problems herself while sneaking around the castle. I was rooting for you, Yelena!
Valek was another great character, he really grew on me. ❤  He was a good mix of talented, mysterious and amusing, but I could never tell what he was thinking! It was really hard to know whether he actually sees all possibilities in the castle (especially when Yelena decided to do something sneaky), or whether he just says he can to keep his reputation?
****
Okay wait, so I feel as if this review really isn't very convincing, and I do apologise.
Honestly? I don't know exactly what I liked about it, but I just couldn't stop reading this book. I feel like that in itself is a good judgement as to whether a book is great read or not! ❤
This book was thoroughly enjoyable and, although there are definitely parts that could have been better, it was just the kind of book I was looking for. It surpassed my original expectations and I wanted to continue the series straight away, which is always a good sign.
Have you read this series? What did you think? Let me know in the comments!! ♥
Rating: