Hello everyone! 🙂 How are you doing?
So I told myself I was going to cut back on buying book at the moment as I'm trying to save up for my upcoming trip to Japan. I thought I was doing really well, but looking at what I've collected this month… I've clearly failed!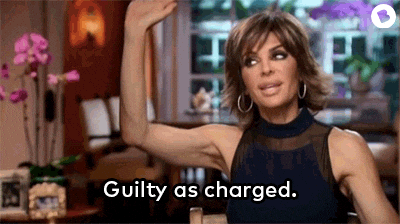 Yup, I have a fair few that I've been collecting this February, so I best just get stuck in! I hope you enjoy reading book hauls as much I do (otherwise this is going to be a bit awkward…) !

Physical Books
The Raven Boys by Maggie Stiefvater
Yup, so I jumped on the book-blogging bandwagon. I have seen SO many people rave about this series, and I have picked it up to buy at least 5 times now, and just never followed though with my purchase. I finally caved, and I'm hoping I'll like it as much as everyone else does!
Graceling by Kristin Cashore
Another one that intrigued me due to rave reviews from other bloggers.  I was a bit unsure about buying it at the time, but I was in such a book-buying mood that I decided to risk it. I don't know how I'll feel about all the romance but the Graces idea seems really cool.
The Inquisition by Taran Matharu
I waited for so long to buy the paperback of this book when it came out, but for some reason… I just didn't? I decided enough was enough, and bagged this beauty when I went on a book-buying spree. I love the covers of this series, and after reading The Novice I definitely wanted to find out what was going to happen next. I'm hoping this one is even better than the first book!
A Conjuring of Light by V.E. Schwab
YES YES YES. I was so excited for this release, I had to rush out and buy it as soon as it was available in the stores! I love Kell and Rhy so much, and Schwab has such amazing storytelling skills that I can't wait to see how this series ends. ❤
The Scarecrow Queen by Melinda Salisbury
Another anticipated release! This book is actually due to be published on the 2nd March, but it seems to have come out into UK bookstores early. As soon as I saw it I had to buy it, but it was only afterwards that I realised book sales before official publication don't always count towards bestseller lists (sorry, Melinda!). The series finished with another gorgeous cover, and I can't wait to see how the story continues.
Magic Study by Maria V. Snyder
After reading Poison Study I went out the bought the second book straight away. I really enjoyed reading the first one in the series, and I hope this second book is just as good 🙂 I miss Yelena and Valek already!
Snakewood by Adrian Selby
This book has been catching my eye for a while, as I love the idea of magic being in the form of addictive potions. But there were mixed reviews so I could never commit to buying it.. until now. I love the dramatic cover, and I've heard it is super dark– I'm hoping I'll like it!
Ebooks
Cracked by Eliza Crewe
I've had this on my TBR list for a while, but sorta forgot about it? I decided to leaf through my Goodreads list the other day, and this one stood out to me again. It was only £1.92 so I went for it- it must be a good sign, right? It is about being on the evil team, where Meda eats souls. She doesn't know what she is, and the only people that do seem to want to kill her kind (whatever that is). What does she do? Why, she infiltrates their group to get more info, of course! I'm really interested in this, and I'm hoping it's as good as it sounds 🙂
Prodigy Blood by Jenni Revell
I got this for free at the time on Amazon, so I decided to snap it up, without knowing too much about it? Apparently it is about a bookworm who gets taken into the world of Story, where there are vampires, werewolves, pirates and witches galore. Thought it was worth a shot!
Work perks
The Girl of Ink & Stars by Karen Millwood Hargrave
So there was HUGE hype for this book when it was released, but I could never bring myself to buy it at the time (probably because I was too poor lol). But this was an old copy that was donated at work, so I grabbed it as soon as it was available. I love the cover!
Moondust by Gemma Fowler
I was very lucky to receive a review copy of Moondust by Gemma Fowler after requesting it through work. The cover is so so gorgeous, I just want to stare at it all day! Thanks to Chicken House for sending it to me, I can't wait to get stuck in. 🙂
****
Welp, so much for not buying many books this month! Granted a lot of these beauties are sequels (so I couldn't not buy them), but my TBR collection in my room is getting a bit uncontrollable now. I'll promise I'll stop… one day 😛
I hope you enjoyed this book haul. Let me know what you think in the comments, and if you've bought anything special recently!