Hello everyone~
So I know February is the shortest month and all, but it has just flown by!!! I can't believe it is March already, I don't feel like I've made the most of 2017 yet, and its already heading into spring >.<
My February has been a bit boring to be honest… I've mainly been at work the whole time, and I'm finding it really draining at the moment 😛 I also don't feel my reading was that great this month, oops.
That said, let's just get stuck in to this wrap-up for February 2017:
Books I've read
In my February TBR post I said I wanted to finish Golden Son, then read Morning Star, Poison Study, The Lies of Locke Lamora, and The Winner's Curse.
Okay so I didn't end up finishing all the books in this list, sorry! But this February I ended up reading….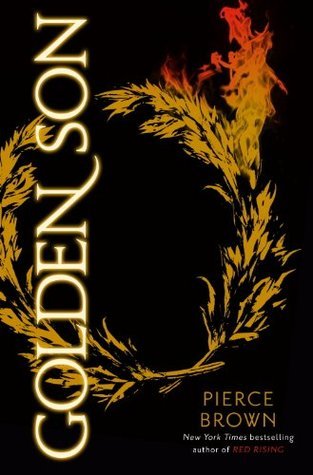 Golden Son by Pierce Brown~ ★★★★☆
Technically read most of this book in January, but it crept into February's TBR list as I still had a little bit left to go. I finished it right at the beginning of the month, and it was really good! It definitely had a different vibe to Red Rising, but this book didn't suffer from a sequel slump. The ending was so good, I was hooked.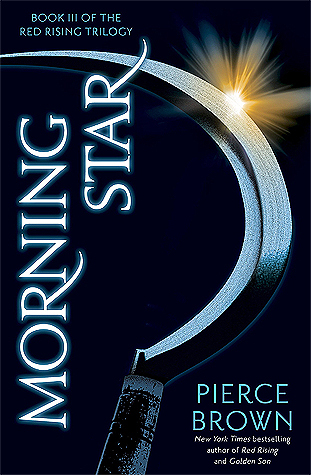 Morning Star by Pierce Brown~ ★★★★☆ 
Yup, after reading book 1 & 2, I couldn't dive straight into the final book in the Red Rising trilogy. And it certainly didn't disappoint. I found this book slightly harder to read compared to the rest of the series, but despite a lot of talking there were so many amazing action sequences and plot twists. The final 100 pages were gold. This series is definitely become one of my all-time favourites. ❤

Poison Study by Maria V. Snyder~ ★★★★☆ 
I thoroughly enjoyed this story, I was pleasantly surprised. ❤ I have found it hard to pinpoint exactly what I like about this story, but I was hooked all the way through. I'm always a fan of poison stories in fantasy, and I loved how this was incorporated into the job of a food taster. I have some niggles about certain things in this book, but the fact I couldn't stop reading it really boosted its rating.

The Lies of Locke Lamora by Scott Lynch~ Rating TBA
Phew, this book took me a lot longer to finish than I though it would! I just managed to read it in time (I finished it on the 28th Feb). I had very high expectations with this book, as the main character is exactly the kind I love reading about. Honestly it wasn't quite what I expected, which is a shame. However the second half of the book was a lot better, and I was hooked by the final 100 pages. Still making my mind up about the rating though!

****
Honestly I forgot that I actually read the rest of the Red Rising series in February, it seems like so long ago! I didn't quite hit my reading target for this month, but including Golden Son and Morning Star I actually didn't do too badly for February 🙂 In terms of the books I've been reading, they've all been really good. I'm honestly not giving them all the same ratings on purpose, I've just picked absolute some absolute gems ❤
February Blog Posts
January Wrap-Up// February TBR
February 2017 Anticipated Releases!
I didn't post as much as I would like this month- I had to catch up a little with some of my reviews, but I also had a bit of a brain fart and ran out of ideas for posts! If anyone has any suggestions, let me know! 😛
March TBR
Okay, so I'm feeling a bit undecided for March. There are a few books I've put aside for this month, but I'm not sure if I'm 100% up for reading them or not. I can't yet decide if I want to read some fantasy, or if I want a slightly easier contemporary-vibe for March. So this month I'm going to create a slightly longer TBR, giving me a bit more reading freedom (which should make me more inspired?). So the books I might read in March include:
Moondust

by Gemma Fowler~ I was very lucky to be sent this review copy by Chicken House after requesting it through work. I adore the cover, and the premise of the book seems interesting too. It might be a bit young for me, but the book is due to be released this month (today, actually!) and I'm excited to give it a go! Honestly, with that cover I really can't say no to it, haha.
DUFF (The Designated Ugly Fat Friend) by Kody Keplinger~ I've been wanting to read this for a while now, as I'm interested to see how the DUFF is portrayed (she definitely doesn't sound like a special snowflake). I'm hoping it is a good funny read, as I think I need a contemporary to break up my fantasy spells!

A Conjuring of Light

by V. E. Schwab~ YES PLEASE. I bought this book as soon as it was published, and I definitely want to jump on the bandwagon and get stuck in as soon as possible. I just want my Kell fix (Rhy and Alucard are certainly growing on me too!)

Red Queen

by Victoria Aveyard~ This is a book that I have been meaning to read for ages, but it keeps getting pushed back on my TBR pile. I am interested in the storyline, so I'm hoping I'll have time to give it a go this month!

Rogue

by Julie Kagawa~ I quite enjoyed the first book in this series- Talon– but I just haven't got round to giving the second book a try yet. I'm not sure if I feel in the mood for hidden dragons yet or not, but I'm putting it in the list as it is definitely near the top of my TBR.

Labyrinth Lost

by Zoraida Córdova~ A book I've been drooling about since September. I keep meaning to get stuck in, but I'm worried I've set my expectations too high! But I've put it on this list, so that it is waiting for me if I fancy it 🙂
So it's clear I wont be reading all these books, but I couldn't narrow down a smaller list for this month, as I honestly don't know what kind of books I fancy reading (for once). I am also considering finishing the Grisha trilogy books, so I can get stuck in to Six of Crows, so I may even fit in a Kindle book or two if I feel up for it. I still hope I can make a big enough dent in this list though 🙂
****
So that's February done! It definitely passed me by in a bit of a blur, I feel a bit disorientated haha! I'm hoping March becomes a lot more productive, and that things start to look up life-wise too 🙂
What did everyone else read for February? Have you got any March plans? Let me know in the comments! ♥