Wait, how is it already April!? Time is just running away from me, I don't know what's happening!
Well, Spring has finally sprung in the UK; we are slowly starting to get nice weather, and the flowers have been blooming! It makes me so happy to start seeing sunshine and flowers, and I feel so free when I don't have to wear a coat when I leave the house (granted this has only happened 2 days out of the whole month, but we're getting there!)
March has been a really good reading month for me, so let's just jump right in:
Books I've Read
So I normally choose a few books every month to read, but March was a bit different as I really couldn't decide which books I was in the mood for! I ended up with a super long list for me to choose from, including Moondust, The D.U.F.F, A Conjuring of Light, Red Queen, Rogue and Labyrinth Lost. I also added the rest of the Grisha trilogy on there, juuust in case.
I actually had a really good month- mainly because the last week of March I had a week off work, so I read 3 books to make up for lost time! So, in March 2017 I read….

Moondust by Gemma Fowler ~ ★★★★☆ [3.5]
So I was lucky to request this from the publisher Chicken House via my workplace. The cover is was first attracted me to this novel, but I was pleasantly surprised by its contents! The storyline was really intriguing, and the ending was so dramatic! I definitely enjoyed this one.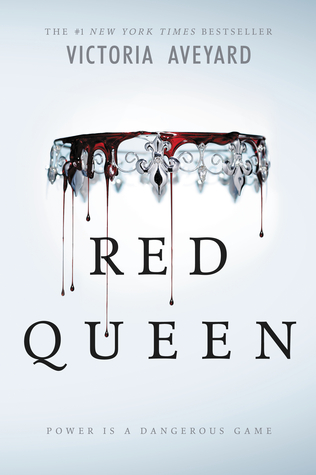 Red Queen by Victoria Aveyard~ ★★★★☆
After seeing so much hype for this series over the past couple of years, I finally gave it a go. This is an excellent debut series and I love how it is narrated. Mare is a really feisty character, even if she can be rash. But I did not see those plot twists! I hope book 2 is just as good!

A Conjuring of Light by V. E. Schwab~ ★★★★★ [4.5]
One of my most anticipated releases of 2017, and I was not disappointed! The storyline was an epic fantasy that was so dramatic and gave me all the feels. A fitting end to a wonderful series. I am in love with Kell and Rhy, and I am so sad I wont get to hear more about their adventures! Kell is life.

Rogue by Julie Kagawa~ Rating TBA
A sequel to Talon, I wasn't sure if I would like the rest of the series. Although my first impression of this book is always a cheesy young YA-styled paranormal romance, when I actually start reading the book, I'm hooked straight away. I couldn't put the book down, which is always a good sign. Review to come soon!

Into White by Randi Pink~ Review TBA
I've heard some mixed reviews about this book, and I am still making my mind up about it. It was a super quick read, and storyline was really interesting. I don't want to give too much away about this book until I make my decision, so review to follow!

The D.U.F.F. by Kody Keplinger~ Rating TBA
I finished this book on the final day of March, and I am so glad I did. I ended up liking this one a lot more than I thought I would! It was a bit of a shaky start but it dealt with some really interesting themes- I was hooked in the second half! I had such a smile on my face when I got to the end, so that is definitely a good sign in my book! Review to come.
****
I am really happy with my reading progress this month- thank God for a week off to make up for lost reading time! There were some good reads this month too, and no books left a sour taste in my mouth. Overall I feel pretty satisfied with this month, and it makes me eager to start April the same way!
March Blog Posts
March 2017 Anticipated Releases!
Review: The Lies of Locke Lamora
5 Things I Love to See in a Book
Eep! Still a bit behind with my reviews, but I mean 3 of these books were read within a week, so I'm going to use that as my excuse. I'll try to catch up as quickly as possible!
April TBR
Right, let's get down to business. Now, I do have a few books I definitely want to read this month, but I am going to create a slightly longer list of potential books. Mainly because I have another week off at the end of the month before I go away, so there I may go a bit crazy on the reading if I have time. Okay, so this April I'd like to read:
Snakewood

by Adrian Selby~ This book keeps popping up in my brain recently, which I am taking as a sign that I really need to read this book. I've heard it is super dark, but I am really intrigued in magic being available in addictive potions instead of a typical inner power (like in most fantasies). I'm excited!

Siege & Storm

by Leigh Bardugo~ Honestly I just want to read Six of Crows, but I refuse to do so until I have finished the Grisha trilogy. The first book was okay, but I'm hoping book 2 will be more exciting?
 Ruin & Rising by Leigh Bardugo~ Finishing the Grisha trilogy as mentioned above.
The Traitor's Blade by Sebastien de Castell~ Another series I've been meaning to try for a while, mainly because there is a new book from this author due to be published (Spellslinger), which is based within the same universe as this one. The new book looks really interesting, and I wanted to try De Castell's debut series first before buying the new release.

Throne of Glass

by Sarah J Maas~ Yes, so I felt that I should jump on this series' bandwagon, just in case I need to buy any of the sequels before my work discount runs out. I've heard that the first book is the worst one, but I'm hoping I'll still enjoy it!
Unspeakable by Abbie Rushton~ I felt like my TBR for the month was too fantasy-based, so I added a contemporary to the list. This one looks like a quick read, and as I couldn't decide on anything else I thought it was worth giving it a go. Secrets intrigue me! 😛
****
Aaaan, that's a wrap! I am generally very happy with March went, especially as I felt I was a bit slow for the first half. I'm hoping I can get up to speed with my reviews during April to keep everything running smoothly. This is my last month at my current workplace too, so I am predicting a huge splurge on books using the last of my discount (I'm warning you in advance!)
Speaking of April, at the end of the month I am going to visit my friend in Japan for a mini holiday, which is super exciting!! ❤ The countdown is officially beginning! ❤
How was your March? Do you have any general plans/TBR lists for April? Let me know in the comments! ♥