Hello there!
It's another month, and time for one of my favourite kinds of posts- a list of anticipated releases!
I was snooping around on Goodreads and Twitter and there seems to be loads of books being published this April! It was hard to choose which ones I was most looking forward to, but I have narrowed it down to a select few.
So without further ado, here are the books I am most looking forward to for April! 🙂
1. The End of Our Story by Meg Haston~ publication day: 4th April 2017
I actually hadn't heard much about this book until scouring Goodreads, but this looks really good! Bridge and Wil have always been tangled in each other lives, but a betrayal split them apart. A loss suddenly brings them back together, where emotions start to resurface. I am interested to see how romance and "growing up" mingle together, as the blurb doesn't make it clear if it has a happy ending or not!

2. Given to the Sea by Mindy McGinnis~ publication day: 11th April 2017
I was originally in two minds about this book, but overall I am super intrigued by the storyline! With a girl raised to produce an heir before being sacrificed to the sea to prevent the destruction of her city, a prince torn between a kingdom and the girl tied to the throne's existence, and an upcoming war, it does all seem very exciting! I just hope it's written well.

3. The Upside of Unrequited by Becky Albertalli~ publication day: 11th April 2017
I loved Simon Vs the Homo Sapiens Agenda, and once I heard Becky was releasing a new novel I was interested to see what it would be like. It does sound like a very typical contemporary romance, but about unrequited love. It definitely varies from her first novel, so I am still excited to see if this one is just as good! 🙂

4. The Takedown by Corrie Wang~ publication day: 11th April 2017
I'm actually really intrigued by this one! With what seems like a revenge-plot against Kyla Cheng's perfect high-school life, a video appears online of her making out her English teacher. Except the student is not her. Kyla has to deal with the aftermath of this video while also impossibly trying to get it removed from the internet. This is such a real storyline in today's society and I am really interested in how it turns out!

5. Lucky Girl by Amanda Maciel~ publication day: 25th April 2017
So this is another book I didn't hear about before scouring Goodreads, but this does look really interesting. A book focused on beauty, assault and the consequences with friendships, I am really curious to see how this is interpreted. Not only does it deal with very real themes, but I also want to see how the friendship aspect is developed. It doesn't seem to be a very well-known book, but I think that's what makes it exciting?
****
Of course there are always more than 5 that have piqued my interest, so here are a few more beauties that are due to be published in April!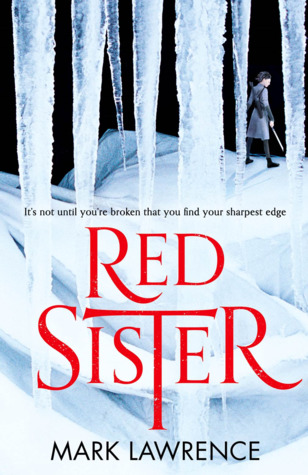 . Released 4th April . Released 6th April . Released 6th April .
. Released 25th April . Released 25th April .
****
So there are a lot of contemporaries being released this month, and some decent-looking ones too! I'm really feeling fantasy books at the moment so I'm a bit sad there aren't more on this list, but with spring and summer approaching contemporaries will be really cute and refreshing.
Are any of you excited for these books? Are there any that I've missed that you just cannot wait for? Let me know in the comments- I love bookish news
♥