Title: Snakewood
Author: Adrian Selby
Genre: Fantasy, Grimdark
Pages: 509
Published: 15th March 2016
Publisher: Orbit
Format: Paperback
Acquired: Bought at local bookstore
Rating: ★★☆☆☆
Book Blurb:: The debts of glory must be paid.
Mercenaries who gave no quarter, they shook the pillars of the world through cunning, chemical brews and cold steel.
Whoever met their price won.
Now their glory days are behind them. Scattered to the wind and with their genius leader in hiding, the warriors known as 'Kailen's Twenty' are being hunted down and eliminated.
One by one.
****
Note: So as you can see, Monday's bookish post today is actually going to be a review. I am really behind on my reviews, and I want to get through all the backlog so I can actually review the books I am reading this June. Reviews aren't always the most interesting so I do apologise, but hopefully by next week I should be able to add a little bit more variety. Thanks for bearing with me! ❤
****
Okay, so Snakewood. Oh gosh I'm not gonna lie, I had such a hard time reading this one. It's such a shame really, as I've been wanting to pick this one up since its release. The blurb doesn't give too much away but it sounded really intriguing. I mean, a band of mercenaries are being hunted down and eliminated? It is a grimdark book and sounds like there is lots of drama, so I was really looking forward to it. Plus, I do think the cover really stands out, it still makes me happy to look at it.
However, I really didn't like this novel- I'm so sad! 😦 I really struggled to read it- I put it down part-way through April as it was not interesting me (plus I wanted to read other books before my work discount ran out). Although I did pick it back up again, I honestly wanted to DNF this book a further 2 or 3 times, as I just couldn't get into it.
Snakewood is written as a collection of journals/essays, all from different points of view, in order to tell the story of Kailen's Twenty, and how they are all being eliminated. That said, the story does focus on one member in particular- Gant. I can't say too much about it as it would give the story away, but it explores the current situations with Gant, his colleague Shale and the mystery of the mercenary executions, interspersed with tales of old missions while Kailen's Twenty were still working together.
It is most definitely a grimdark book and, although it didn't have the same dark and bloody vibe as others in the genre, it was certainly on the grim side. I mean, there was literally no hope for anyone, I kept wondering how bad it was going to get for each character! It was also really eye opening to see that it went against the grain of the typical fantasy, in that there are no clear-cut bad guys. At first I thought the assassin was the bad guy, but the more you learn about each character, the line becomes blurred and I honestly couldn't say which side was good or bad, or if the book ended on a happy note. Looking back on this book it is rather clever, well done! 🙂
Now, the writing format was quite interesting; the use of different POVs, letters and other documents in the narrative was a unique way of piecing the story together. Depending on the perspective, the chapters were also written in accents. I have to be honest and say that unfortunately I just didn't get on with this style. At times I found the accents hard to read, and I often had to reread paragraphs to work out exactly what was being said, and if it had any significance. I also found the narrative style to be really disjointed. For most of the first half I really couldn't see how any of the chapters linked together, which made me lose interest quite quickly. I do think this is a personal preference though, and I actually think the use of journals and written accents is a cool thing to do. In the end I managed to get the hang of it, which is why the second half of the book flowed a lot more easily for me!
****
Also, I need to make a small confession. I think I may have made a mistake with my expectations for this book, which may be entirely my fault. When I heard about this book I was intrigued by the idea of brews, as I'm sure I had somewhere that these drinkable potions was essentially the magic system in this land. Furthermore, these brews were addictive, and had painful consequences on the body after use. I had imagined that these addictive potions created an array of magical effects (e.g. like electricity, power to move earth/water, etc) rather than just body buffs, which is what actually happened. I also thought the element of addiction was going to be a lot more prevalent with regards to the potions themselves, which wasn't the case. Now, I will admit that it could be me misinterpreting the whole storyline, as it doesn't specifically at that there is going to be magical potions in that way. The potions themselves also did have some painful cramps and caused abrasions on the skin, although it wasn't written as dramatically as I thought it would be. However, unfortunately for me it did mean the book just didn't meet my expectations, and so the potions were kind of a let down (even more so as the way they were described weren't very helpful for my imagination). Sorry, Selby!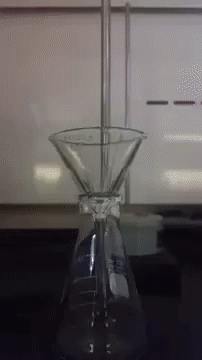 ****
Now, despite what I've said, the book wasn't 100% terrible! The second half was SO much better than the first. Not only did the pace pick up a lot more, but as things developed and were being revealed, I felt like I understood the story that little bit better. I did like certain points of view, especially Sand for a while during his time in the Hanwoq. I also liked Kailen's story, and I have to admit that I didn't expect certain reveals until they almost crept up on me!
There was a lot of action, and it was certainly well thought out. You could definitely see the characters had expertise, and it appeared that each battle scene was vivid and thoroughly detailed. It was good that Adrian Selby had thought all of this through as much as he did, it worked well.
Speaking of characters, it was a very interesting situation. I mean, I didn't relate to any of the characters, especially given how hard I found reading this novel. That said, I definitely felt for a few of them, especially Shale and Gant near the end!
****
Sadly, although there were parts that were really gripping, overall it just didn't do it for me. The second half definitely helped win me back a little, but the fact that it took half of this hefty book to get me started really isn't a good thing for me. Plus, even then it's not like I could read this one as quickly as I do with others. I still had to put it down after about 20-40 pages, which is so unlike me.
This is definitely one of those 'it's not you it's me' situations. I couldn't get into this story at all, nor did I feel very emotional about the contents or the characters, which is a shame. In fact, when the book finally ended, it didn't feel too much (except maybe relief that I finished at last). Certain events didn't feel very significant, and we didn't get to see its impact on the general war and situation. Although now I am thinking about it, maybe that was the point? Argh, who knows!!!
As such I really can't rate this as highly as I would like 😦 It was quite complex, and it certainly wasn't what I expected. However, it is Adrian Selby's debut novel, and with his skills I'd certainly like to think it only gets better from here for him and any future works.
Have you read this book? What did you think? Let me know in the comments!
Rating: