Hello everyone!
So I'm doing another review post, yawn, I know, but I really want to get all reviews from previous months done and dusted, so I can actually review the glorious books I've been reading this June. I'm determined to get back up to speed with my blog, so this time I'm doing something a little different.
This is actually a mini review post: Grisha special.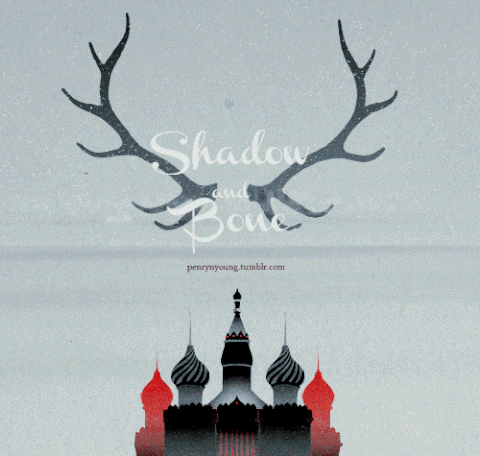 I actually read Siege and Storm and Ruin and Rising– book 2 and 3 of the Grisha trilogy- one after another. Although I have written notes about each book after I finished them, some time has passed and my internal emotions about them have merged together. As such I felt it would be fitting to condense both novels and create mini reviews within one post for them. I have previously reviewed Shadow and Bone here, so I cant add it to this Grisha special. But feel free to give it a read if you like! 🙂
Also, as I am talking about books 2 and 3 there may be a few spoilers from book one and the series in general, although I'll try to reduce it! If you are looking to read the series, it might be better if you wait until you've given it a go before you read this set of mini reviews. 🙂
I'm a bit of a waffler, but I'll try not to make them too long! Let's go!
****
Title: Siege and Storm
Author: Leigh Bardugo
Genre: YA, fantasy
Pages: 401
Published: 6th June 2013
Publisher: Orion Children's Books
Format: Ebook
Acquired: Bought on Amazon
Rating: ★★★★☆
Goodreads Synopsis:: Darkness never dies.
Hunted across the True Sea, haunted by the lives she took on the Fold, Alina must try to make a life with Mal in an unfamiliar land. She finds starting new is not easy while keeping her identity as the Sun Summoner a secret. She can't outrun her past or her destiny for long.
The Darkling has emerged from the Shadow Fold with a terrifying new power and a dangerous plan that will test the very boundaries of the natural world. With the help of a notorious privateer, Alina returns to the country she abandoned, determined to fight the forces gathering against Ravka. But as her power grows, Alina slips deeper into the Darkling's game of forbidden magic, and farther away from Mal. Somehow, she will have to choose between her country, her power, and the love she always thought would guide her–or risk losing everything to the oncoming storm.
*
Okay, so I actually enjoyed this book a lot more than I enjoyed Shadow and Bone! This book continues not long after the ending of book 1, where Mal and Alina have fled Ravka together, trying to escape her reputation as the Sun Summoner. However, she cant flee forever, and finds herself sent back to Grisha territory with the helps of a privateer. Once there, Alina finds herself having to face the Darkling's newfound powers, while also trying to choose between her country, her love, and the boundaries of the magic she knows.
Although there were still some boring parts of this novel, Siege and Storm flowed a lot better for me, I found myself annoyed when reading at night and my eyes were too tired to continue. And OH GOSH that ending was so dramatic!! It really wasn't what I expected, and I was itching to start book 3 of the series straight away. I felt that Leigh Bardugo had really improved since book 1, the story was so much better.
We were also introduced to a new character in this one- Nikolai. Oh gosh he is amazing, I loved his personality so much! He was so fun, but he also had a hidden depth to him, so it was really interesting to read about him.
Unfortunately, I still didn't like Alina. Until the very end of the book I didn't empathise with her in the slightest. I found her really annoying, and it felt like she didn't do much at all apart from aimlessly following everyone else. Thankfully Nikolai and the plot were so good, because Alina really dragged me down.
All in all, this book was really enjoyable- miles better than the first book in the Grisha trilogy! I do have some issues with this series, but in all honestly I was still invested enough to rate this one highly!
Rating:
****
Title: Ruin and Rising
Author: Leigh Bardugo
Genre: YA, fantasy
Pages: 369
Published: 19th June 2014
Publisher: Orion Children's Books
Format: Ebook
Acquired: Bought at Amazon
Rating: ★★★★★ [4.5]
Book Blurb:: The capital has fallen.
The Darkling rules Ravka from his shadow throne.
Now the nation's fate rests with a broken Sun Summoner, a disgraced tracker, and the shattered remnants of a once-great magical army.
Deep in an ancient network of tunnels and caverns, a weakened Alina must submit to the dubious protection of the Apparat and the zealots who worship her as a Saint. Yet her plans lie elsewhere, with the hunt for the elusive firebird and the hope that an outlaw prince still survives.
Alina will have to forge new alliances and put aside old rivalries as she and Mal race to find the last of Morozova's amplifiers. But as she begins to unravel the Darkling's secrets, she reveals a past that will forever alter her understanding of the bond they share and the power she wields. The firebird is the one thing that stands between Ravka and destruction—and claiming it could cost Alina the very future she's fighting for.
*
WOW. So this is the final book in the Grisha trilogy, and it was amazing. The story begins right where the book 2 left off, where Alina has to truly decide what path she should choose with her Grisha powers. Her decisions affect so many people, and Alina and her friends go on an epic journey to try and defeat the Darkling and save their country, once and for all.
Ahh, this was so good! So much happened- it was all very exciting. I was completely invested in this story, and couldn't stop reading. I did predict a few of the events, particularly with the use of amplifiers, however there were still so many unexpected events, which kept me hooked. There were two scenes in particular where everything came as such a shock to me, and for all the characters involved! Bardugo really didn't leave any prisoners this time, haha! Oh, and the ending was lovely ❤ It was such a fitting end to the trilogy, and left me feeling so happy for them all (even Alina) 🙂
I still love Nikolai and his story arc. I couldn't believe what happened to him during this book though! Despite everything I did feel like his section was a bit underdeveloped, as his events are quite dramatic/significant. To me it just felt like his arc was only briefly mentioned at certain parts of the story, when there could have been a bit more detail. However, this is only a minor thing, and it is probably because his arc was super interesting to me in the first place.
Ruin and Rising was certainly one heck of an adventure, and I feel so content! ❤ There were some less exciting parts of this book, but to be honest the ending was so nice that I can forget about any niggles (which is definitely a plus). A fitting end to the trilogy, it was great.
Rating:
****
Aaand that's the Grisha trilogy done! Now I have no reason not to start Six of Crows now- I can't wait! ❤
In terms of the Grisha series, I'm in two minds about it. I mean, as the books progressed I loved the story more and more, although for me it wasn't as gripping as the hype suggests. That said, there some really good scenes that kept me hooked, and I love Nikolai! I think my favourite book from the trilogy has to be Ruin and Rising, although certain events in Siege and Storm make is a close contender!
Have you read this series? What did you think? Let me know in the comments! ♥