Why hello everyone– how are you all doing? So, I'm kinda freaking out at how quickly this year is going. I mean, June did feel rather long and never-ending, however it still surprised me when I realised we're now in July, and in full-on summer! I'm not ready- I'm still in my winter body!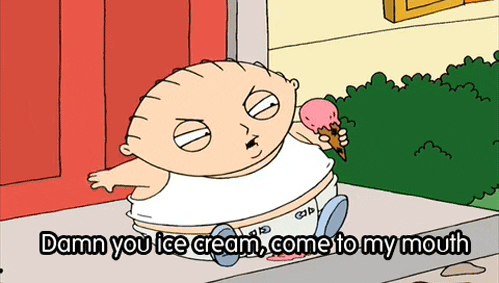 Life-wise my June has been pretty boring, although I have certainly been a bit more productive with my reading, thankfully! Oh, and my blog turned one this month, I can't believe it! This year has flown by, and I am so proud of myself for keeping this up. I really enjoy being part of the book-blog community, so let's hope there are more years to come! ❤
Let's just get right into reviewing this past month…
****
Books I've Read
Right, so in my June TBR I gave myself a fairly decent reading list, to try and up my game with my Goodreads challenge. Normally I would list all the books I wanted to read, and write which ones I managed to complete. However, I kinda matched my TBR exactly this month, so I'll just get straight to it.
This June I read:

Ruin and Rising by Leigh Bardugo~ ★★★★★ [4.5]
Okay, so I did actually read like 80% of this book in May, but I didn't finish it until June so it still counts! This was the last book in the trilogy, but gosh it was good! It was one heck of an adventure, with some shockingly exciting scenes that I wasn't expecting. It was a great finale, and I loved the ending! 🙂

The Upside of Unrequited by Becky Albertalli~ ★★★★★
THIS BOOK ❤ I loved this so much, it has definitely become a new favourite for 2017. I absolutely adored this contemporary, mainly because of how much I identified with Molly! Although I had a few tears throughout this novel, it is such a heart-warming story, I love it. 🙂

The Hundredth Queen by Emily R. King~ ★★★★☆ [3.5]
I was eagerly awaiting this debut this month, and it was actually quite good! There are some issues with it, and if I was really critical some would bug me more than others. But I loved the world and the central plot, so I did enjoy this one! Plus the cover is gorgeous, so I cant help but have a soft spot for it.

Song of the Current by Sarah Tolcser~ Review TBA
This was another new release for June about pirates, gods, and conspiracies. I am in two minds about it as, although it is definitely a good book, I don't have a strong attachment to it. I'll have to explain a bit more in my upcoming review, but it was certainly interesting!
A Shadow Bright and Burning by Jessica Cluess~ Review TBA
I have been wanting to read this book for a while, and I really enjoyed it! The cover is amazing, and I like the anti-heroine storyline. This is definitely a light fantasy so I wasn't on the edge of my seat with any battles, but I generally thought it was a really good book! Lots of interesting monsters in a Victorian setting, it was a fun read.

The Scarecrow Queen by Melinda Salisbury~ Review TBA
Oh gosh, what an end to the Sin Eater's Daughter trilogy! This is definitely the best one out of the three. ❤ I loved the character development here. Didn't grip me emotionally as much as I would like, but there was still some surprises thrown at me. This was a fitting end, and just LOOK at that cover ❤ ❤
**
Phew, I'm actually really happy with the amount of reading I have done this month! 🙂 Although I caught up on old reviews, I didn't manage to review everything I read in June. I'm still working on this though, so hopefully I'll be able to get everything looking ship-shape soon for you all 🙂
June Blog Posts
June 2017 Anticipated Releases!
Mini(ish) Reviews- Grisha special
Review: The Upside of Unrequited
Quite happy with this month's posts- I mean there are a lot of review posts in this one, but I did manage to catch up on books from previous months! Just the backlog from June left, oops…
That said, there is still some variety with my general bookish news, an unboxing, and of course, my blogiversary! 🙂
July TBR
I'm hoping to do just as well with July's reading as I did for June, so I have picked quite a few to put on this month's list. 🙂
This July I would like to read:
Crown of Midnight by Sarah J. Maas~ I've been craving YA fantasy at the moment, and this sequel was one of the ones that first popped into my head. I hope I still enjoy this series!
The Bone Season by Samantha Shannon~ I've been swayed by the blogger hype with this clairvoyance series, so I've finally decided to give this one a go. I'm going to try and go in with no expectations though, as clairvoyance isn't my fave thing in the world.

Three Dark Crowns

by Kendare Blake~ I don't know why I still haven't got round to this one yet, it's been sitting on my shelf since December! I love fantasies with poison in it, so you know who I'm rooting for!
P.S. I Still Love You by Jenny Han~ I loved the first book (To All The Boys I've Loved Before), but I've been too scared to pick up book 2 in case it wasn't as good. But I'm taking the plunge, and I'm hoping I'll get my monthly dose of feels from this one!
Blackwing by Ed McDonald~ Okay, so I was very lucky to receive an ARC of this book, when I managed to attend a blogger event at Orion/Gollancz UK. I've heard this is quite a dark one, so I am super excited to read this. It is due to be published this month, so I want to be able to review this in time!
Eleanor Oliphant is Completely Fine by Gail Honeyman~ I actually featured this book in my May Anticipated Releases post and, when one of my friends allowed me to take her copy home, I really couldn't say no! I'm excited to get stuck in to see what I think 🙂
****
Aaaand that's this month's wrap-up done! I have a lot of good books to read this month, I have saved a lot of my anticipated ones until Summer for some reason. I can't wait! ❤
I'm also looking forward to July, mainly because at the end of the month it's YALC time! It was my first time last year, and I can't wait to go again. I'll have to do a blog post about it soon for you all 🙂
How was your June? Do you have any goals for July? Let me know in the comments! ♥