Title: A Shadow Bright and Burning
Author: Jessica Cluess
Genre: YA, historical fantasy
Pages: 404
Published: 20th September 2016
Publisher: Random House Children's Books
Format: Hardback
Acquired: Bought from Amazon
Rating: ★★★★☆ [3.5]
Book Blurb:: Henrietta can burst into flames. Forced to reveal her power to save a friend, she's shocked when instead of being executed, she's named the first female sorcerer in hundreds of years and invited to train as one of Her Majesty's royal sorcerers.
Thrust into the glamour of Victorian London, Henrietta is declared the prophecised one, the girl who will defeat the Ancients, bloodthirsty demons terrorizing humanity. She also meets her fellow sorcerer trainees, handsome young men eager to test her power and her heart. One will challenge her. One will fight for her. One will betray her.
But Henrietta is NOT the chosen one. As she plays a dangerous game of deception, she discovers that the sorcerers have their own secrets to protects. With battle looming, how much will she risk to save the city- and the one she loves?
Exhilarating and gripping, Jessica Cluess' spellbinding first book in the Kingdom on Fire series introduces a powerful, unforgettable heroine and a world filled with magic, romance, and betrayal.
****
I've actually had my eye on this book ever since it's publication date last September, however it isn't published in the UK, so it fell to the back of my mind for a while. However, I eventually decided to buy an edition via Amazon at the beginning of this year, as I kept thinking about it (if you think about something for long enough, you're allowed to buy it, right???). And to be honest, the premise of the book is right up my street. I do love a bit of magical fantasy, and a combination of that and set in Victorian London? What's not to love?! 🙂
****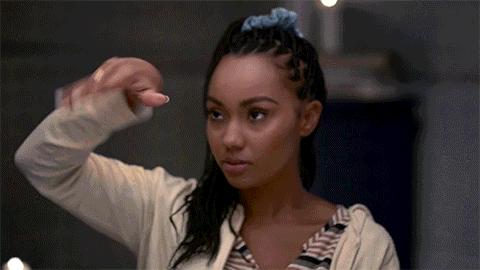 In A Shadow of Bright and Burning, orphan Henrietta Howel lives in a world where witches are burned. Trouble is, she has a power that she is trying to keep secret: she can burst into flames. However, an incident while saving a friend catches the eye of Master Agrippa, a sorcerer who believes Henrietta is in fact the "chosen one" regarding a magical prophecy to save humanity from The Ancients. The Ancients are a group of demonic monsters who enslave people and wreck havoc wherever they go.
So begins Henrietta's time with Agrippa, and his fellow sorcerer's-in-training, in London. But Henrietta discovers something leading her to believe that she is not actually the chosen one everyone wants her to be. To save her life she tries to hide her newfound secret, but with sorcerer mysteries, magic and an impending battle, it may not be easy…
****
Right, this book is rather difficult to review, as I am fighting with the logical side and the emotional side of my brain. I was really interested to find out more about the "prophecised-but-not-the-prophecised-one" idea. I don't think it has been done that much before, and it was this that really made me want to read this book. I was expecting a lot of lies and suspense while Henrietta tried to disguise herself among the sorcerers, along with 'false' attempts to make her appear like them as much as possible. While this was mentioned, it definitely didn't pan out how I think it would, which is such a shame! It felt more like we were in a grey area because, at the end of the day, her bursting into flames isn't a lie. She does still have a power! I don't want to spoil anything for those who haven't read it, but as a result of this 'technicality' it really wasn't as dramatic as I was expecting. I think I would have liked her not being the chosen one to have been more obvious and clear-cut (if that makes sense).
I do want to point out that this is definitely more of a light YA fantasy rather than an epic one! By that I mean that it followed quite a few YA cliché plot lines which, while enjoyable, was a little predictable at times. Also, instead of focussing more on the fantasy elements like monsters or magic, it seemed to concentrate a lot on "school life" and high society with the other sorcerers. It does have some fights and some magic lessons, but I didn't feel like they were the main plot points. Now, I did still enjoy the high society element as I do love a bit of Victorian-inspired culture, but it just wasn't quite what I expected. I think a solid fantasy should be a bit more intense, with a bit more risk/drama, but that's just me.
Final issue I have is Henrietta's name for her stave. I mean, Porridge?!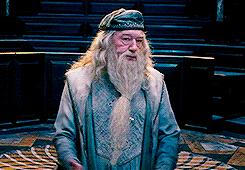 NO, just, no. It's so dumb and not even funny, nor is it cute. I just couldn't take the magic seriously as a result, although maybe I just didn't like Henrietta enough to find it endearing, haha!
****
Despite the flaws in this one, I do have to admit that this is a world/trope I consistently enjoy, so I really couldn't hate this one that much. I love the setting, and I actually thought the use of the Ancients was a really nice touch. There is a lot more scope for this to be developed, so I'm intrigued to see how this continues in the next one. I also enjoyed the dream sequences in this one- it was certainly tense at times! Although I never know why protagonists always keep such strange secrets- this isn't something you should keep to yourself!!!!
Without repeating myself too much, A Shadow Bright and Burning definitely has the world and atmosphere that I love. This does make me somewhat biased, as it means I can forgive certain issues in a novel, but the enjoyment factor is all that matters, right? The thing that kept me turning the pages the most was trying to find out more about Henrietta and Rook's origins, and their link with magic/The Ancients. Rook's especially, his plot line is just the kind of tension I adore. 🙂 It is the kind of storyline I really enjoy, so it was really fun to read.
In all honestly, I am biased towards beautiful covers. They make me love a book before I have even read it, which is both a positive and a negative. But I couldn't finish this review without mentioning it. I mean, LOOK AT IT
Ahh, it's so gorgeous! I love the colours of the rose the blue and orange wisps work so well together ❤
Storytime: I bought my copy off Amazon and sadly they seemed to have acquired a bad batch. My first copy had rough, uneven pages, and a mark on the dust jacket. They sent me a replacement, and while this one has better pages, the printing mark on the dust jacket is worse 😦 I gave up at this point and cut my losses, haha. Luckily the main cover isn't ruined though, so I can still gaze upon its beauty!
****
So, A Shadow Bright and Burning is certainly a fun read. It is a light YA fantasy with a  few clichés, but I generally enjoyed the world and atmosphere of this book. Victorian society and magic is usually a winner in my book, so I still enjoyed reading this one. And considering this is Cluess' YA debut, I think it's done well 🙂 I'd certainly recommend this if you want an easy magical read, and if you love a fancy Victorian-esque setting.
*
The second book, A Poison Dark and Drowning, is due to be released this September, and I am sure I'll be giving it a read. I predict a certain noble will be a love interest (annoyingly), but I'm mainly interested in Rook's storyline! I wont spoil anything, but it is a storyline I love, and I'm always interested to see how it turns out.
Have you read this book? What did you think? Let me know in the comments! ♥
Rating: