Title: Smoke
Author: Dan Vyleta
Genre: Fiction
Pages: 429
Published: 6th April 2017 (UK)
Publisher: Weidenfeld & Nicolson
Format: Paperback
Acquired: Received at Orion BlogFest
Rating: ★★★★☆ [3.5]
Book Blurb:: Imagine a world in which every bad thought you had was made visible. Where anger, hatred and envy appeared as a thick, infectious smoke pouring from your body, leaving soot on your skin. A society controlled by an elite who have learned to master their darkest desires. 
Thomas and Charlie are friends at a boarding school near Oxford, where the children of the rich and powerful are trained to be future leaders. Charlie is naturally good, but Thomas' father was accused of a terrible crime, and Thomas fears that the same evil lies coiled inside him. Then, on a trip to London- a forbidden city shrouded in darkness- they learn that all is not as it appears. So begins a quest to understand the truth about this world of smoke, soot and ash- and perhaps to change it.
****
So this was an interesting book, I have to admit! I hadn't heard of Smoke until I was lucky to nab a space at Orion's BlogFest. Dan Vyleta was there to do a speech, and at the end we were lucky enough to grab a copy of his book. Disclaimer though: although I did attend this event, all opinions are my own and not swayed by the publisher in any way!
****
I find this story really hard to summarise to be honest- the blurb mentioned above actually does a pretty good job and explaining the ideas in the novel, and how it all works together. Plus (as I will mention later) I don't think I fully grasped this one, so I'll leave the blurb to summarise what Smoke is all about. All I'll say is it's a mystery/coming-of-age in a Britain where 'sins' are manifested as contagious Smoke from one's body. All is not what it seems, and the main characters journey to find out more about Smoke itself, while also finding plot that may change society as they know it.
I have to say, I actually love the concept of this! It was one of the things that got me so intrigued to read this- I mean, seeing 'sins' as visible smoke and soot? I also liked the idea that nobles are such that they are 'pristine', and show off their white clothes, even if it is only for appearances. I'll admit I found it hard to know the significance of the different varieties (colours and smells, for example), but I still found the whole idea of the Smoke really interesting.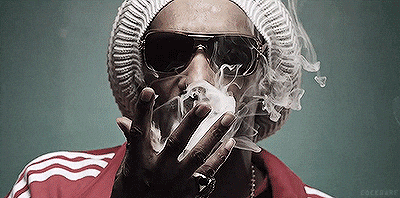 I also really enjoyed the Victorian/Dickension setting, although I vaguely remember Dan saying in the interview he didn't completely agree with it being called Dickension? Don't quote me on that, haha the event was 8 months ago… Either way, I felt the setting was really fitting for the notion of Smoke, it worked really well and referred to a physical manifestation of the notorious/typical upper-class system in Victorian England.
****
This is a slightly different kind of novel that I would usually pick up, as it is not a typical fiction that I tend to read. However, I was pleasantly surprised by this one! Smoke started off really strongly for me. It had a good pace and, while I do think it was slow to start in terms of giving anything away, it included just enough facts to keep the mysteries throughout intriguing and tense. 🙂 It was the mystery element that really helped keep the story engaging, as we were introduced to this new concept of Smoke. As a reader we are trying to immerse yourself in this new reality, while also trying to work out what the character's discoveries all mean! There were certainly some exciting moments here and there, the biggest shock for me was when Thomas and Charlie tried to leave Lady Naylor's estate! Did not see that coming at all, especially given the atmosphere of this story.
I did find that Smoke became a tad more confusing towards the end, mainly because I personally didn't understand what everyone was trying to achieve with the Smoke. It left me feeling as if I'm missing some important symbolism. The style of writing in this book does remind me of certain classics I used to study in school (like the works of Dickens, or the writing in Jane Austen's books), in that there is always hidden meanings and intents if you look hard enough. I was terrible at this in school, and I just felt that this novel had a lot more to give if you know what to look for. I'd be very interested to hear your thoughts about this one, if you have any ideas about what's going on in this book!
****
As well as the general idea of Smoke and the mystery plot, I also enjoyed the 3 main characters in Dan Vyleta's book. They are all so different, yet I feel they worked together very well. Despite coming from well-to-do families, they all have different desires in life, and it was so interesting to see this influence their upbringing and their attitudes to the Smoke plotlines. For once I actually liked all three characters equally- I felt quite neutral towards them, although Thomas is definitely the more proactive member of the group (which helps to understand him a bit more). It was nice to see all their different POVs, it aided the story really well.
The weirdest character for me was definitely Julius. I mean, he is awful, but his journey with the Smoke was really interesting at the same time? He was pretty gross by the end, but his appearances always left me on edge. I think it is because when you find out more about his type of Smoke, you can just sense the danger and creepiness off him, and you never know what is going to happen. I don't know whether to feel sorry for him though? I mean, parts of his story is definitely like an addict, which is confusing territory for me. Julius adds a darker element to the story that can work by itself, and I think it is a nice touch. 🙂
****
In general I have to say I enjoyed reading Smoke by Dan Vyleta. It was a different style to what I usually read, but it had an amazingly intriguing concept, and was a lovely surprise for me. I do feel as though there is a lot more to the story that I have realized. Analysing literature has never been my strong point, so it does make me feel a bit confused and slightly too stupid for this style of works. BUT nevertheless I found this novel to be really interesting, and it is definitely worth trying it out! 🙂
Have you read this book yet? What did you think? Let me know in the comments!
Rating: