Oh my goodness, January is finally over! It is a bittersweet moment to be honest; I mean it dragged so much, but at the same time it's weird for me to think that one month of 2018 is already finished?
My resolutions- particularly weight loss- haven't been going well at all, so it feels a bit like 1/12 year has been a bit of a waste in that department! But, one thing that did make me smile this month was my little blog. Snowly's Rambles is still a tiny thing in the blogosphere, but it was so nice to see how my stats have grown since January 2017! ❤
I found this very exciting to see a few more views compared to last year, and I can only hope it continues for the rest of 2018~
Oh, and reading-wise, I feel like January has been a pretty good month, I felt quite productive! And that's what we're all here for, right? Let's just get stuck in to the first wrap-up of 2018:
****
Books I've Read
For January  I said I wanted to read Nevernight by Jay Kristoff, The Fandom by Anna Day, Daughter of the Burning City by Amanda Foody and the Red Rising trilogy (now saga) by Pierce Brown. And you know what? I did pretty good this time! 🙂 In January I ended up reading: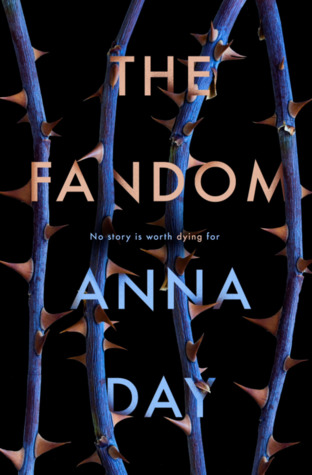 The Fandom by Anna Day~ ★★★★☆ [3.5]
I didn't know what to expect of this book, but I received an ARC from YALC 2017 and thought it was worth a go. Although there were bits that were a bit cliché and predictable, I was pleasantly surprised by how much I enjoyed this one! There were some twists and interesting takes on dystopian YA, it was a nice read 🙂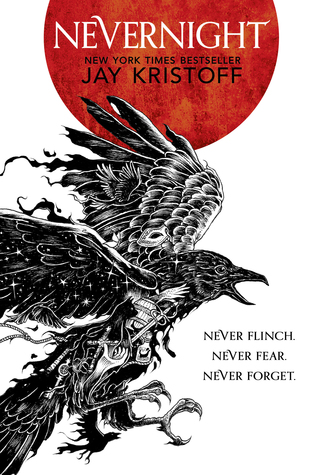 Nevernight by Jay Kristoff~ Review TBC
I finally finished this one, it was a chunker! Although it took me a long time, once Mia got to her studies I found this one really interesting!! Lots of nice quirks, even if it did take a while for me to adjust to it all. I did hype myself up a bit too much, but this was a deliciously dark read, with a dash of humour!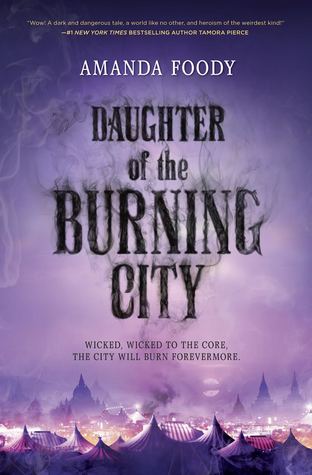 Daughter of the Burning City by Amanda Foody~ Review TBC
I'm still making my mind up about this book, so a full review will be coming in the near future! All in all this was a good book with a unique concept, buuuut it just didn't do it for me. I don't think this was my kind of book at all.

Red Rising by Pierce Brown~ ★★★★★
In preparation for the release of the latest book in the saga- Iron Gold– I am rereading the first three books (which I actually read this time last year!). And boy, this was as GOOD as ever ❤ I still love it, it is so brutal but has so many of my favourite elements in a story.
Golden Son by Pierce Brown~ ★★★★☆
Book 2 of the Red Rising saga. This was just how I remembered! Definitely my least favourite of the series, but I did enjoy all the tactics as usual. And the best bit about rereading is that you know what the best bits of the book are, so you feel that anticipation as soon as you reach one of your favourite sections. The ending was still by far one of the most epic sections, and I just had to start book 3 immediately! 🙂
****
I finished Golden Son right at the end of the month, so I only had 2 or 3 days to start book 3- Morning Star. I am still going through it now, and it is as epic as I remember!! ❤ Should finish this pretty quickly in February.
****
I feel like I started off 2018 with a really good reading month! Granted, half of the books are rereads, so they take less 'thinking', buuut it makes a great start to my Goodreads challenge so I'm not going to complain. Red Rising definitely took the biscuit for my though, and has been the highlight of my month for sure ❤
January Blog Posts
January 2018 Anticipated Releases
December 2017 FairyLoot Unboxing!
Bumper Winter Book Haul: NYC loot, Birthday, Christmas, & More!
**
I didn't blog as much as I wanted in terms of book reviews this January, but I'm happy with the other bookish content! I was waiting to post the FairyLoot unboxing and the book haul for sooo long 🙂
February TBR
Now, February is quite a short month, so I'm being fairly realistic and not putting a huge list of books for my TBR. To be honest, as I am rereading the Red Rising trilogy, my main focus is to read Pierce Brown's new book, but I couldn't just have 1 book for the month! So after finishing Morning Star, here is a selection of books I'm considering reading this February:
Iron Gold by Pierce Brown~ YESSSS. I am so so pumped for this one, the 4th book in the Red Rising saga. I'm really excited to see whats going to happen to Darrow and co. now. The only downside is that this book is ginormous, so it looks like I can only read it when I get home from work! Hopefully I can read it all this month!
Everless by Sara Holland~ So this one has had some fairly good reviews recently, and I'm kinda feeling it this month! I received it in my December FairyLoot box, and I'm looking forward to giving it a try.
This Savage Song by V. E. Schwab~ This is one I've had on my TBR for a while, but I just haven't picked up yet. In the last month or so I've been seeing a lot more hype for it, so now I have the bug to read this one! I've heard its pretty emotional (although I'd expect nothing less from the expert that is Schwab)
Always and Forever, Lara Jean by Jenny Han~ Honestly I don't know if I'll get round to reading this one, buut February is Valentine's month, so I thought I should put a fluffy contemporary down. I enjoyed the first two books in the Lara Jean series, so I'm sure this final one will be just as nice!
****
There we go, the first wrap-up of 2018 done! 🙂 I feel like I had a productive reading month, and rereading Red Rising has been so much fun! I'm hoping I can continue my progress on my Goodreads challenge for February, I don't want to fall behind so early in the year (although it is inevitable, haha). ❤
How was your month? Did you meet any of your goals? Let me know in the comments! ♥