Hello! How are we doing today? After 2 months of sunshine and baking hot weather we finally had some rain in the UK, so I feel a bit more refreshed!
I wasn't sure what I wanted to post for today's blog entry; I have quite a few unfinished entries but I was feeling a bit under the weather today (hungover) so I wasn't productive enough to get any of them ready in time. So I decided to rifle through my "Tags I have saved but haven't yet finished" list~
This week I chose to do the Bookish This or That Tag. I found this tag almost a year ago on the lovely Ayla's blog, Books and Babbles, and really liked its simplicity 🙂 I think tags are always quite a good way to learn more about a blogger and discover little extra snippets of their personality. This one is a fairly straightforward tag, but I hope you enjoy it all the same!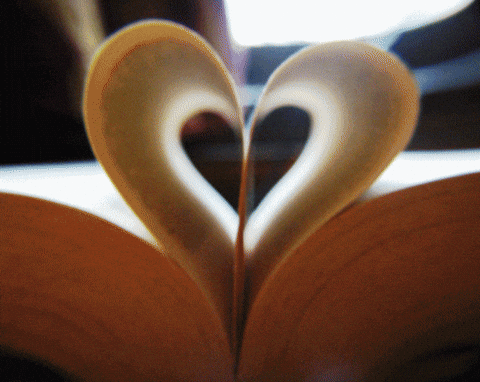 Audiobook or Text Book
Text Book. So, I actually haven't listened to an audiobook so I am definitely biased on this one, but I have tried listening to podcasts and I find that I do tune out really easily and so miss out on random sections! I'd hate to do that to a novel, so I think it's definitely better for me to have a physical book that I can feel. I also think that the physical book demands my attention more and makes me actually treat reading as the main activity rather than as a distraction. Plus, of course, physical books are pretty to look at~ ❤
Paperback or Hardback
This is a tough one, but I'm gonna have to go with paperback. Hardbacks are so pretty to look at, especially if they have hidden details under the dust jacket. But I find them a pain to carry around and read! They are bigger and bulkier, and I always worry about damaging them. That said, if a hardback is released in a B-format (a paperback size), I'm 100% ready for it ❤ But in general paperbacks are my thing- much easier to hold and carry around.
Fiction or Non-Fiction
Fiction all the way! I'm slowly wanting to get into more non-fiction, but I just love the escapism that fiction provides and the way I can just construct whole movies in my head 🙂
Harry Potter or Twilight
Uh oh… this is a hard one. Despite their problems I love reading the Twilight series, I find them really easy to get through and I have a soft spot for vampire/paranormal romances. But the Harry Potter franchise is amazing- the movies are my go-to choices when I don't know what to watch. However, I haven't read the Harry Potter series in what feels like 10 years, so I only really have nostalgic thoughts to go on. It's been so long that I can't definitively say Harry Potter is better, but maybe I should do a reread of the both HP and Twilight and decide then!
Bookshop or Online
Oof, well online is obviously cheaper, so I tend to buy books I'm not 100% sure on online, just so I don't waste too much money if it turns out I hate the story! But nothing can beat a bookshop for me. I love browsing the shelves and seeing if there are any titles jumping out at me. Bookshops are so peaceful and make me really happy, and nothing beats coming out with a physical purchase rather than waiting days for a parcel to arrive. Although due to the price I usually only buy books I am excited for, so I don't mind spending a little bit extra!
Standalone or Trilogy
Another tricky one! I really like the easiness of standalones, knowing everything is contained in one book and, usually, it means the story will be action-packed. But if I really love the book it's so sad knowing that there isn't a whole series to fall back on! I think, as long as it doesn't suffer from the disappointing 'second-book-syndrome', then trilogies are definitely better 🙂 More content to get stuck into!
Heavy & Long or Sweet & Short
Oo, sweet and short definitely helps with my Goodreads reading challenge, but I do like getting stuck into a book that's heavy and long (like all traditional fantasy, haha). As long as it doesn't drag too much, a long book give me more to get my teeth into. It is a challenge, but I feel super accomplished once I've finished one!
Reading Somewhere Cosy or In the Sun
Somewhere cosy please! It's no good reading in the sun as the sunlight is glaring on the page. Give me my duvet and a reading nook any day ❤
Hot Chocolate or Coffee
I'm actually not a fan of hot drinks at all- they just warm me up and leave me feeling thirsty for a cold drink! But sometimes a hot chocolate can really hit the spot 🙂 It's got to be really chocolatey though! I don't like coffee much, and the only time I've ever been able to cope with it is with a mocha frappe 😛
Tags & Shoutouts
Sorry I really don't like tagging people (I don't want to bother people), but feel free to do this tag if you like!
In terms of shoutouts, I thought I'd mention a couple of bookbloggers I follow and really like 🙂 Sorry I couldn't fit everyone on the list!
So, what are your bookish preferences? Given the weather in the UK recently, do you like reading in the sun or tucked away in a cosy nook? Let me know in the comments~