Hi everyone, how are we all?
I wanted to make a quick update, as when you are reading this I'll be on holiday! ❤
I'm going to go to Sapporo in Hokkaido, Japan, for almost 2 weeks. My friend moved over to Japan a few years ago, but this will be the first time I will get to visit her in her new home city, I'm so excited!
The only thing I am concerned about is the cold- I mean it snows almost every day at the moment and when I arrive it will be -10 degrees Celsius!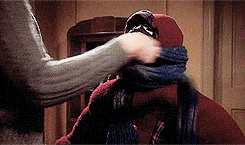 I've never been anywhere that cold, but I am packing every jumper I can think of, so hopefully I'll be okay. It will be super exciting though. I have always failed at posting my travels on this blog so far (remember when I said I would post about my trip to Tokyo back in 2017???), but I want to make a real effort this year so hopefully I'll be able to tell you all about it 🙂
I'm scheduling this post in advance, and hopefully past me has also finished blog posts so I can continue my usual Monday posting (I still haven't finished any 2 days before I fly, but here's hoping!). If not, then at least you know where I am! 🙂
Speak to you all when I get back! ❤