Hi everyone, how are you all doing?
It's that time again for my absolute favourite post of the month- My Anticipated Releases for February 2019!! ❤
For those who are new to my blog, each month I like to scour Goodreads and the web and make a list of the books I'm most looking forward to being published that particular month.
As I am a UK blogger I do tend to stick to UK release dates as much as possible. Some books are delayed in the UK, so if you think I have missed a really important release, it could be that in the UK it comes out at a different time (or I'm just not interested in it, w/e)!
****
Once again I found this month's list really hard. I found at list 6 books that I was interested in, only to find the UK pub date is much later than the US one! I mean at this rate I'll already have a completed Anticipated Releases list for March and April! 😛 At the same time though, there are loads of books being published this year. When creating this month's list this is the first time I have filled up 2 pages with potential books (I normally whittle it down to one page each month before creating a shortlist for this post)!
However, I did manage to get a few good books on the list for you all. So here are my most Anticipated Releases for February: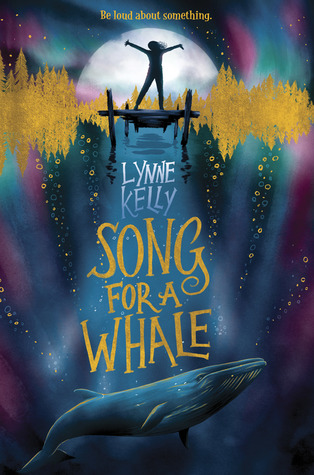 1. Song for a Whale by Lynne Kelly~ publication day: 5th February 2019
Okay so I don't really read middle-grade books, but this one looks super cute so I couldn't not add this to the list! The cover is gorgeous too 🙂 It's about a deaf girl who finds out about a whale who can't speak to other whales, and tries to find a way to make him be heard. It sounds like such a nice story!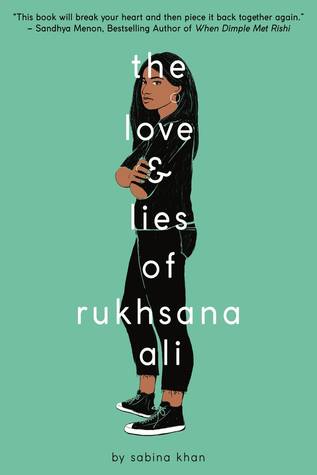 2. The Love and Lies of Rukhsana Ali by Sabina Khan~ publication day: 7th February 2019
I believe this was a January release for the US, but the UK release was slightly later, which is why it is on this list. I actually read a sample of this at my work and was really interested, so I can't wait to give it a read. It is about a girl called Rukhsana living in a conservative Muslim family, who is sent off to Bangladesh when her parents find her kissing her girlfriend. I enjoyed the tone in this one when I tried it, so I'm excited to continue the story! ❤
3. Soul in Darkness by Wendy Higgins~ publication day: 12th February 2019
I hadn't heard of this book at all until making this post, but I have to admit I am certainly intrigued by it! It is based on the Roman/Greek myth of Cupid and Psyche. I actually don't know too much about this myth, but the blurb of this makes this book sound so enchanting. It is an adult romance though, so it might be a bit too fancy for my usual tastes, haha!
4. Gates of Stone by Angus Macallan~ publication day: 21st February 2019
The cover isn't the best to be honest, but the story sounds pretty cool, so Gates of Stone made its way on to my Anticipated Releases list. It is an Indonesian-inspired epic fantasy, which isn't something I think I have read before. I was particularly interested in one of the characters- a princess denied rule because she is female, so she murders the lord she is betrothed to and forges her own path. It looks to be well-received so far, and I'll have to keep an eye out for this one myself!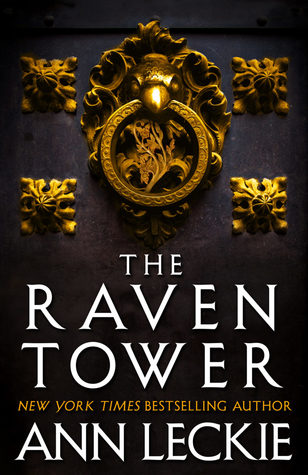 5. The Raven Tower by Ann Leckie~ publication day: 28th February 2019
Oh I do like an epic fantasy involving gods, so The Raven Tower immediately caught my eye. With a god called Raven protecting a city using a chosen vessel and blood sacrifices, and a usurper threatening the balance, this book sounds really interesting! I'm hoping it'll be written well 🙂 Oh, and I just found that there is a UK giveaway to win The Raven Tower bundle- click here for more info- and the competition end 28th February!
****
As ever I can never leave the list at just 5 books, so here are 5 more that caught my eye for February:

. Released 5th February  .  Released 19th February .  Released 21st February .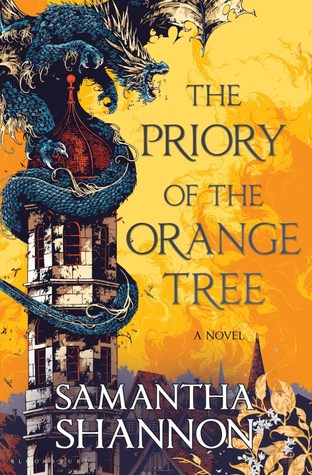 . Released 26th February  .  Released 28th February .
****
And those are my Anticipated Releases for February! There were so many other good ones but the UK release date was 1st March, so I'll just have to show you those next month instead 🙂 I love keeping up-to-date with this kind of bookish news, and I hope it helps you lovely readers too! The only downside is now there are more books on my Goodreads TBR haha!
Are you looking forward to any of these books? Are there any new releases you think I've missed this month? Let me know in the comments!