Title: Spellslinger
Author: Sebastien de Castell
Genre: YA, fantasy
Pages: 396
Published: 4th May 2017 (UK)
Publisher: Hot Key Books
Format: Hardback
Acquired: Received as a Christmas present (years ago oops)
Rating: ★★★★★ [4.5]
Book Blurb:: Kellen is moments away from facing his first mage's duel and the start of four trials that will make him a spellcaster. There's just one problem: his magic is gone.
As his sixteenth birthday approaches, Kellen falls back on his cunning in a bid to avoid total disgrace. But when a daring stranger arrives in town, she challenges Kellen to take a different path.
Ferius Parfax is one of the mysterious Argosi- a traveller who lives by her wits and the three decks of cards she carries. She's difficult and unpredictable, but she may be Kellen's only hope. 
****
Wow, my first review of 2019 and it's for a book I read in May 2018! I'd like to say slow and steady wins the race but this is a tad embarrassing… #procrasinationqueen
However, Spellslinger was such a great book I think I have been putting off this review as I worry I wont do it justice. I decided enough was enough, so let's just get into this one.
****
Spellslinger focuses on Kellen, son of the most powerful mage in his clan, yet he can't access any magic. The trials to make a boy into a mage take place once they are 16; Kellen's is fast approaching but until now he has used tricks and cunning instead of magic to get what he wants.
In a world of magic Kellen feels like a failure, but an encounter with an Argosi called Farius Parfax and a squirrel cat gives Kellen a new perspective on life, and his future.
****
Okay, so I always knew I wanted to own this series. I loved De Castell's tone in one of his other books- Traitor's Blade, and so I presumed I would love this one just as much. Plus, and let's face it probably the main reason why I wanted this book, was the cover. I mean look at it- doesn't it look amazing!?! ❤
I love the design, and the artwork looks super cool too 🙂 With such a pretty cover I really couldn't resist- and thankfully the story itself is as amazing as the design~
****
As mentioned above, I love the writing tone of Sebastien De Castell's other series, and thankfully Spellslinger did not disappoint! ❤ You can definitely tell that this series is aimed at a younger audience than the Greatcoats books (no swearing at all, haha), but I enjoyed the pacing and humour of this one all the same.
In fact, the whole story flowed really nicely. I loved the world and couldn't wait to dive back in and keep reading. The plot was interesting and I was hooked on Kellen's storyline, especially in such a harsh society such as the Jan'Tep. I also thoroughly enjoyed the concept of magic being ignited in metal bands on one's body; it was different and worked really well. The Shadowblack was also an interesting idea- I do like seeing angst and pain with a character so I'm excited to see how this all pans out in the rest of the series! 🙂
****
All the characters were unique and worked really well together, but I especially loved Kellen. I mean he is a typical cocky 15-year old boy and a bit of an idiot, yet combined with his intelligence and cunning I actually really enjoyed his personality 🙂 His thoughts and actions definitely left me grinning throughout this book. Also- I swear he gets beaten up in every scene?! Poor baby. Always struggling to find some elusive magic and earn his place in the world. I loved his journey and can't wait to read more about him in the rest of the series.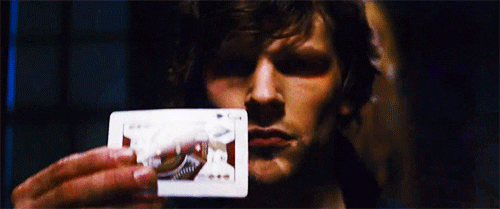 The one character that pissed me off was Shalla. I get that things are tough for her in society, but she was so silly and ignorant of everything, including her brother's feelings! I feel like a lot of things could have been avoided if she simply decided not to get involved.
****
All in all I flipping loved this one. I thoroughly enjoyed the magical struggles in the society, combined with the witty humour and Kellen's cunning intelligence. I think my only personal critique is that the writing has been toned down a bit too much for the YA market. It feels overly 'clean' to read- but honestly this is just for my own personal preference (and I know I'm no longer the YA target audience so you can ignore me haha!). But overall I really can't sing this book's praises enough.  ❤ ❤
One trait of De Castell's work is that everything gets wrapped up nicely in each book so, although this is part of a series, everything reaches a fitting conclusion and you don't end a book feeling a bit short-changed. I loved it, and I will definitely be continuing with book 2 🙂
Have you read Spellslinger? What about the rest of the series so far? What did you think? Let me know in the comments! 
Rating: