Hello, hello! In a bid to reduce my backlist I am condensing a few of my reads into mini reviews. This time I am focusing on two fantasy books with cool titles: The Thief who Pulled on Trouble's Braids by Michael McClung, and The Queen's Poisoner by Jeff Wheeler. Let's see what I thought!
****
Title: The Thief who Pulled on Trouble's Braids
Author: Michael McClung
Genre: Fantasy, mystery
Pages: 208
Published: 28th November 2012
Publisher: Self-pub
Format: Ebook
Acquired: Bought on Amazon
Rating: ★★★★☆ [3.5]
Goodreads Synopsis:: Amra Thetys lives by two simple rules—take care of business, and never let it get personal. Thieves don't last long in Lucernis otherwise. But when a fellow rogue and good friend is butchered on the street in a deal gone wrong, she turns her back on burglary and goes after something more precious than treasure: Revenge.
Revenge, however, might be hard to come by. A nightmare assortment of enemies, including an immortal assassin and a mad sorcerer, believe Amra is in possession of The Blade That Whispers Hate—the legendary, powerful artifact her friend was murdered for—and they'll do anything to take it from her. Trouble is, Amra hasn't got the least clue where the Blade might be.
She needs to find the Blade, and soon, or she'll be joining her colleague in a cold grave instead of avenging his death. Time is running out for the small, scarred thief.
****
Okay first of all, how cool is this title? ❤ It invokes such an interesting imagery, and I was really looking forward to picking this up to see if it is as good as it sounds. It helps that it features themes that I love in books- thieves, sarcasm and mystery quests.
When thief Amra Thetys finds out her good friend is butchered in a deal gone wrong, she decides to go out and take revenge. But she doesn't know who killed her friend, or why. In the book Amra encounters all sorts of people, including assassins, gods and magicians, all while unknowingly getting a bounty on her head for an elusive magical artefact. Can she find the killer before she herself is killed?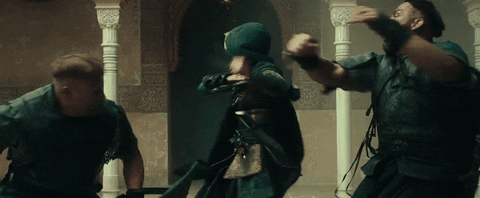 I loved the writing tone of this book- I actually read an online sample from Amazon and it really hooked me in. It had enough intrigue and witty remarks to keep me going. The world-building and cultural elements in this story were also great, it added a really nice atmosphere to the story.
Speaking of the story, I enjoyed the mystery element to it a lot. Everything flowed really nicely and there was a fantastical touch which was fun. I have to admit I wasn't hooked all the way through; it was a tad predictable at times and the book seemed to end rather abruptly for my liking, but overall I still thought it was a great read.
One of this book's strengths is the characters. The relationships between Amra, Holgren and Bone were great and I loved the humour. Amra herself is a real good character. She is a no-nonsense, badass thief, yet still keeps some feminine interests like glasswork- which is SO rare in fantasy! Plus she is witty and clever, which is just what I like to see in a protagonist 🙂
All in all this was a solid read, with a great setting and an interesting take on a traditional fantasy. It's not a super addictive read, but I am intrigued enough to want to read the second book in the series, so that's something!
Rating:
****
Title: The Queen's Poisoner
Author: Jeff Wheeler
Genre: Fantasy, YA
Pages: 325
Published: 1st March 2016
Publisher: Self-pub / 47North
Format: Ebook
Acquired: Bought on Amazon
Rating: ★★★☆☆
Goodreads Synopsis:: King Severn Argentine's fearsome reputation precedes him: usurper of the throne, killer of rightful heirs, ruthless punisher of traitors. Attempting to depose him, the Duke of Kiskaddon gambles…and loses. Now the duke must atone by handing over his young son, Owen, as the king's hostage. And should his loyalty falter again, the boy will pay with his life.
Seeking allies and eluding Severn's spies, Owen learns to survive in the court of Kingfountain. But when new evidence of his father's betrayal threatens to seal his fate, Owen must win the vengeful king's favor by proving his worth—through extraordinary means. And only one person can aid his desperate cause: a mysterious woman, dwelling in secrecy, who truly wields power over life, death, and destiny.
****
Okay, so before I delve into my thoughts about this book I have to say one thing. I was drawn to this because the cover is gorgeous and because it has the word "poisoner" in the title. For some reason I adore fantasy books with poison as a key plot device- except in this does not happen in The Queen's Poisoner. I mean sure, there is a poisoner as one of the characters, but there is a distinct lack of talk and/or poisoning (I think there was like 1 main mention of it throughout?). I mean the book was still a decent read, but due to the lack of poison it was certainly different to what I was expecting!
Anyway, The Queen's Poisoner is about 8-year-old Owen, who is sent to a tyrant usurper king's house as a political hostage, with the threat of death hanging above him if is father does not obey the king. Owen has to learn his place in the castle and how to survive, which isn't always easy. However, with the help of some new friends, including the mysterious Queen's Poisoner in the tower, he is able to find himself, even if it means telling a few lies.
Now, some real talk: I was verrrry close to DNF-ing this. It was a very slow start until Ankarette appeared, as nothing of note was really happening. However, once she showed herself to Owen things got more interesting. There was a lot more intrigue about which plans would work in such a tense environment! I really enjoyed seeing the outcomes of all of Ankarette's plotting and how she made everything turn out the way it did. The way things happened was a bit too convenient for my liking, but it definitely got more exciting as time went on, and towards the end I couldn't stop reading! I really want to find out more about Owen's magic! 🙂
One thing I wasn't overly happy with though was Owen's voice. Now granted I don't know any 8-year-olds and so am not 100% sure how advanced they can be, but in The Queen's Poisoner it didn't really feel like an 8-year old's experience of the world. Some of the descriptions and thoughts were accurate, but a lot of the time the way he thought sounded a lot more like he should have been a young-teen? He was way more advanced than I was expecting, and it felt really jarring at first. In the end it was something I got used to, but it was something that bothered me for a while.
Overall this wasn't a bad read. It was a slow start and definitely has a few issues with appropriate tone and predictably, but it did get better as time went on. I think I'll have to read book 2 of the series just to make a full opinion!
Rating:
****
So there we have it- two distinct fantasy reviews. The both received very similar ratings from me, but for very different reasons! I still enjoyed reading both The Thief who Pulled on Trouble's Braids and The Queen's Poisoner, but I can't say they were some of my favourites.
Have you read either of these two books? If so, what did you think? If you read both, do you have a favourite? Let me know in the comments!