Hello everyone- how are you? ❤
It's that time of the month again- I am back with another Anticipated Releases post!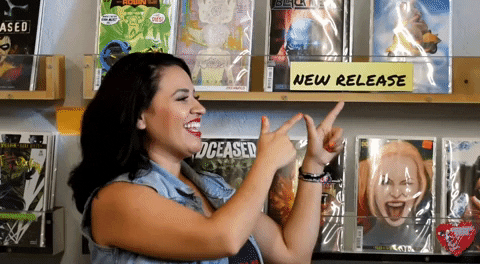 For those who are new to my blog, I like to scour Goodreads and the web and make a list of the books I'm most looking forward to being published that particular month. I love reading up on the bookish industry like this, it certainly helps keep me connected and up to date with all the cool new books being released into the world!
As I am a UK blogger I do tend to stick to UK release dates as much as possible. Some books are delayed in the UK, so if you think I have missed a really important release, it could be that in the UK it comes out at a different time (or I'm just not interested in it, w/e)!
I have been a bit absent from the book community recently so I actually didn't know too much about what was going to be released this month. But that's why I find these posts so useful, they help keep me in the loop that little bit more 🙂 Oh, and what an amazing array of books that are being published in October!! It was hard to narrow down the list, but as ever I managed, haha! Without further ado, here are my most Anticipated Releases for October 2019:
1. Crier's War by Nina Varela~ publication day: 1st October 2019
I actually hadn't heard of this book until I started making this post, but oh my gosh this sounds so good!?!?! After a rebellion by the Automae, roles are reversed and humans like Ayla serve the Sovereign's family. Ayla dreams of avenging her family by killing Lady Crier, the Sovereign's daughter. But with love, political unrest and unwanted betrothals, will it be so easy for Lady Crier & Ayla? This sounds amazing, I'll definitely have to get my hands on this one ❤
2. Shadow Frost by Coco Ma~ publication day: 1st October 2019
Another beautiful cover to add to this month's Anticipated Releases list 🙂 When a princess realises she may hold the key to defeating an 'unkillable' demon terrorising her kingdom, she sets of to defeat. But when she also uncovers a plot for her own assassination, is everything as it seems? This sounds really interesting, so I couldn't help but add it to my to-read list!
3. Mooncakes by Suzanne Walker~ publication day: 15th October 2019
Okay so this graphic novel looks so cute! Illustrated by Wendy Xiu, it tells the story of a witch called Nova encountering her old childhood crush- werewolf Tam Lam- in the woods fighting a demon. Tam is being pursued by people hunting for wolf magic and asked for Nova's help. This is a romantic tale mixed with self-discovery, and it seems really sweet? I'm definitely getting more into graphic novels so I had to add this one to the list.
4. Fireborne by Rosaria Munda~ publication day: 15th October 2019
Fireborne is advertsied as Game of Thrones meets Red Rising, whcih I am 100% here for! ❤ A brutal revolution changed the lives of Annie and Lee as suddenly people from all classes were eligible to test to become dragonriders. All goes well, until the survivors from the revolution bounce back to reclaim the city. To save relationships, what will they choose to defend? I am super intrigued by this one, I'll have to look out for it in the shops!
5. Beyond the Black Door by A. M. Strickland~ publication day: 29th October 2019
Oo, so this one seems interesting too! Based on a concept that everyone's souls take different forms- like gardens or dungeons- and soulwalkers like protagonist Kamai can visit them while people are sleeping. In each visit Kamai sees a black door, that her mother has always told her not to open. Until the day she does… I have to be honest this sounds really cool, my mind is intrigued 🙂
****
As ever I can never leave the list at just 5 books, so here are 5 more new titles that have caught my eye this month:

. Released 1st October  .  Released 1st October .  Released 10th October .

. Released 15th October .  Released 29th October .
****
And there we go, these books are the ones I am most excited to see being published in October. As ever I definitely gravitated towards some really cool-sounding fantasies (with gorgeous covers to boot), although there is a bit of variety in here with a dystopian and a graphic novel. I'm slowly branching out, I promise! But either way there are some great titles being released this month… and it is just a shame I don't have the time or the money to buy them all!!
Are you looking forward to any of these books? Are there any new releases you think I've missed this month? Let me know in the comments!