Hello hello, how are you?
I'm feeling quite happy as it is now December- my favourite month of the year!!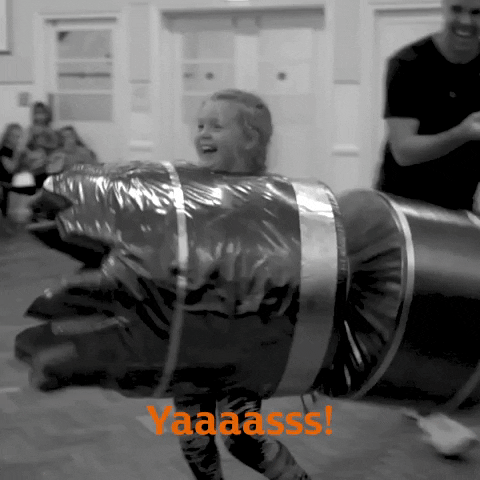 Not only is December my birthday month, but it is also the time for numerous festive holidays, including Christmas. I love Christmas- everything is so cosy and festive, and with all the numerous gatherings and events leading up to the end of the year it just feels like such a nice time of year!
But before I can fully embrace the month of December, it's only best that I do my usual wrap-up of the month before. So, how was your November?
I feel like mine has been taken up by work, so it has been fairly stressful! I did take some time to catch up with friends though, which was much appreciated. 🙂 Other than that I feel like I've been flitting between the seasons; I've spent a fair amount of time thinking about Christmas and the festive season, but the rest of the time trying to soak up the last of the autumnal vibes. In fact on the very last day of the year I visited Dulwich park. It was such a crisp autumnal day and the trees still had their colours- it was beautiful!
Outside of my personal life- how was my reading? Well I did have some good moments, although I did expect to read a bit more than I actually did, haha! But hey, there's no use in me just describing it, let me just show you!
Here is my bookish wrap-up of November 2019!
****
Books I Read
In my November TBR I learnt from my previously abysmal reading performance and so only had 2 books on my reading list. I wanted to finish Strength by Jane Washington and Jaymin Eve, and then read The Cold is in her Bones by Peternelle van Arsdale.
In the end in November I read:
Strength by Jane Washington and Jaymin Eve~ ★★★☆☆
So this is usually a series that is a bit of a guilty pleasure, as I enjoy the underlying storyline despite all the ridiculous and weird sexual vibes. But I have to admit, at book 4 it is losing its appeal. It is just getting too ridiculous for me with some really unnecessary content. However, the climax was very dramatic, and completely unexpected! Overall it was an OK read, I think I am just a bit defeated this far in to a series. I'm in too deep to quit though!
The Cold is in her Bones by Peternelle van Arsdale~ Review TBC
I've been wanting to read this for a while, as it sounds right up my street. The writing was more whimsical than I anticipated, but overall I loved it! It really felt like a fairytale, and I was honestly captivated by the mystery and whole vibe of it. I didn't find it super "dramatic" and it did have some issues, but I thoroughly enjoyed it all the same. Review to come!
****
In terms of covers it's definitely been a bit of a blue month! Since moving to a new flat my commute is much busier, which has drastically reduced my ability to read each day. It took me a while to read Strength, but once I got on to The Cold is in her Bones, I couldn't stop! After I finished the book though, I couldn't find anything else I fancied reading, and then before I knew it the month ended. I'd love to read a lot more during the holiday season, so hopefully I can get inspired before the end of the year! 🙂
November Blog Posts
October Wrap-Up // November TBR
Anticipated Releases: November 2019
So I definitely posted less than I meant to 😦 I actually had a review planned for last Monday's post, but I have been SO busy I never actually started it! I am so behind on reviews though, so I really need to make an effort to catch up in December (somehow).
December TBR
It is getting to the final month of 2019, and the time when I take a tentative peek at my Goodreads reading progress. I have already had to decrease my yearly target twice this year, and I am still concerned I am not going to finish it in time!
Therefore I do want to read a fair amount this month, just to try and catch up a bit, haha! I can't take a picture of every book I want to read this month: some are at my parent's house for Christmas and another is in the post as we speak (haha). So instead I'll have to make a mini collage of covers.
This December I would love to read:
Laura Dean Keeps Breaking Up with Me by Mariko Tamaki (illust. by Rosemary Valero-O'Connell)~ I feel like this has been on my TBR for SO many months, but I'm determined to give it a read before the end of the year!
10 Blind Dates by Ashley Elston~ I actually featured this very recently on my November Anticipated Releases, and I can't wait to read this! It is a Christmas/holiday-themed romance story, and I think it will be a super sweet read during the festive season. ❤
The Cruel Prince by Holly Black~ Another book I feel like I have had on my to-read list for a few months this year. I was actually tempted to pick it up at the end of November but I got too busy, so I feel it is only fair to include it on this month's list too!
****
And there we go, that's the final wrap-up for 2019!! It did feel like a semi-productive month (compared to some of my others this yeah haha), but it definitely hasn't been as good as previous years on this blog. December is my favourite month though, so I am hoping I can take that festive spirit and in the year on a high, both in my personal life and on this blog ❤
How was your November? Did you meet any of your goals? What are you planning to read next before the end of the year? Let me know in the comments!