Hello hello, how are you?
Oh gosh, it is time for the last Anticipated Releases post of 2019!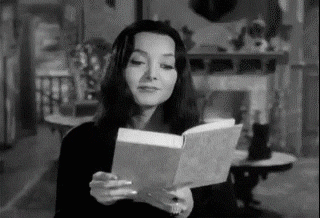 I can't believe how quickly the year is gone- and with so many amazing books being released too! I have definitely added a fair amount to my to-read and to-buy lists, that's for sure. Writing Anticipated Releases posts is one of my favourite things to do on this blog for sure, and it has helped me keep involved in the bookish community all year round~
For those who don't know, each month I like to scour Goodreads and the web and make a list of the books I'm most looking forward to being published in that particular month. Not only does it help me keep connected in the bookish community, but of course it helps keep me up-to-date with the new releases each month. I'm sure my bank balance hate this time of the month though, as my to-read and to-buy lists do tend to grow a little!
As I am a UK blogger I do tend to stick to UK release dates as much as possible. Some books are delayed in the UK, so if you think I have missed a really important release, it could be that in the UK it comes out at a different time (or I'm just not interested in it, w/e)!
I have to admit, in previous years December has always been a bit of a quieter month in terms of new releases, as most would have been published in October and November in time for Christmas. But sometimes you do get some gems! Let's find out shall we; here are my most Anticipated Releases for December 2019:
1. Reverie by Ryan La Sala~ publication day: 3rd December 2019
I'm starting off this month's list with a truly gorgeous cover ❤ Plus the story sounds really interesting too- it has been pitched as Inception meets The Magicians, which seems really cool! With gyms turning into temples and houses into Victorian romances, reality has been shifting. Kane & three others have to try and stop the shifts becoming permanent. I am most definitely intrigued~ 🙂
2. Children of Virtue and Vengeance by Tomi Adeyemi~ publication day: 3rd December 2019
I've been so behind with reading new books, I feel like this is the first time in ages I have been able to add a sequel on my Anticipated Releases list, haha! But yes, in this month's list I am adding the sequel to Adeyemi's Children of Blood and Bone. The first book was a fun read, with an ending that left me with so many questions, so it will be good to get stuck back in to this world.
3. The Dating Charade by Melissa Ferguson~ publication day: 3rd December 2019
I'm kinda cheating on this one a bit, as while the Kindle edition is out the UK paperback actually publishes in January 2020. But I did struggle with getting enough anticipated releases in December, and the cover is cute so I want to feature it now. 😛 A story about one final first date after a string of bad ones, but with the added surprise of each person suddenly having 3 children each arrive at their door? I am certainly intrigued to know more…
4. The General Zapped an Angel: Stories by Howard Fast~ publication day: 3rd December 2019
This is a slightly different entry; as I believe it is new edition of an 1970s anthology from a now deceased author? But this is a collection of short sci-fi/fantasy stories by Howard Fast. I do love a short story from time to time, and the cover & title interested me on this one.
5. Winterwood by Shea Ernshaw~ publication day: 12th December 2019
This book has a delayed UK release, which is why I couldn't talk about it last month, but doesn't the cover look amazing? And the story seems cool too- about a girl who has a special connection to some supposedly haunted woods. This connection leads her to a boy who disappeared in a bad snowstorm weeks ago. But the fact he is still alive causes a change in the woods, and any feelings may not be able to survive the resulting secrets.
****
As ever I can never leave the list at just 5 books, so here are 5 more new titles that have caught my eye this month:

. Released 3rd December  .  Released 8th December .  Released 9th December .

. Released 13th December .  Released 26th December .
****
And there we go, these are my most anticipated releases for December. A lot of the books being published in December seemed to be more new adult/smut-orientated this month, so I found it hard to find a good selection (as I don't read much from that genre). But I did manage to find a couple of smaller releases to feature, which feels quite nice.
Are you looking forward to any of these books? Are there any new releases you think I've missed this month? Let me know in the comments!